Founded in 1999, Tanner De Witt is an established and recommended independent law firm in Hong Kong. Our firm and lawyers, many of whom have international law firm backgrounds, receive top ratings from industry publications such as Chambers and Legal 500.
We provide legal advice on business issues in Hong Kong, China and the wider Asia-Pacific region, having excellent contacts with law firms globally. The team at Tanner De Witt works to protect the interests of their clients by drawing on their own deep-rooted experience of Hong Kong and its surrounding region.
Our clients include public and private companies, multinationals, partnerships and individuals involved in a wide range of activities, both within Hong Kong and internationally. As an established Hong Kong law firm, we operate in many industry sectors. These vary from Hospitality to Aviation; from Banking and Insurance to Fashion; and Real Estate to Private Equity.
Recognition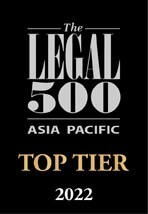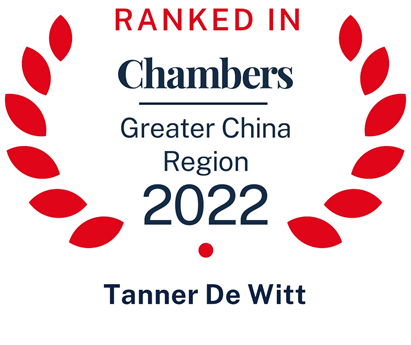 Contact
Hong Kong
Tanner De Witt
17th Floor Tower One Lippo Centre 89 Queensway
Hong Kong, China
Tel:
+852 2573 5000
| Fax: +852 2802 3553