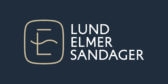 Lund Elmer Sandager is a full-service, competitive law firm with talented, competent employees who proudly advise clients on commercial issued and legislation in line with the firm's tradition and long-standing history.
Our ambition is to provide all our clients with the best counselling possible, conducted in a highly professional and ethical manner based on personal, long-lasting relationships and with efficient digital solutions.
Through many years of working with international clients, we have gained comprehensive experience and thorough knowledge of international matters. Our international collaborations have furthermore given us excellent conditions to establish close personal relations with leading law firms throughout Europe and America benefitting our clients in an ever more globalized and commercial environment.
We value strong and long-lasting client relationships, just as we aim to always offer actionable and to-the-point practical legal advice.
Contact
Copenhagen
Lund Elmer Sandager
Kalvebod Brygge 39-41
Copenhagen, 1560, Denmark
info@les.dk
Tel:
+45 3330 0200
| Fax: +45 3330 0299