Gugushev & Partners Law Office is one of the leading law firms in Bulgaria. It is a full-scope legal firm with significant experience and expertise in the area of Corporate and Commercial Law, Banking and Finance, Mergers & Acquisitions, Real Estate, Dispute Resolution, Energy Law, Intellectual Property, Public procurement and Labor Law.
With its team of 43 professionals operating from the office in Sofia/Bulgaria, the firm offers a high level of professionalism, innovative legal solutions, integrated with excellent customer service, and a business-oriented approach. Due to the significant expansion of our Tax practice in the past years, a separate finance & accounting structure was established. Our team is proud to have a very carefully selected number of highly qualified and experienced specialists in this area which allows providing our Clients with highly complex and integrated services under the one-stop shop principle.
Annually, the law firm has been awarded collective awards, and its employees with personal ones, from prestigious international legal directories and journals such as Chambers and Partners, Legal 500 and IFLR 1000. Due to its international experience, the law office was also invited and from the end of 2015 is a member of the International Law Department of the English Legal Society. Gugushev & Partners Law Office was also awarded "Law Firm of the Year" in Bulgaria for 2015 and 2017.
Recognition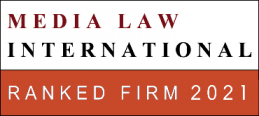 Contact
Sofia
Gugushev & Partners Law Office
Business Center Aksakov, 11A Aksakov Street, Floor 5, Office 3
Sofia, 1000, Bulgaria
office@gugushev.com
Tel:
+35 928 157 510
| Fax: +35 929 816 964