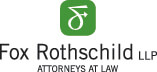 Fox Rothschild LLP is a national, Am Law 100 firm with 950 attorneys practicing in 27 offices coast to coast. We've been serving clients for more than a century, and we've been climbing the ranks of the nation's largest firms for many years, according to The National Law Journal.
Our lawyers provide a full range of legal services to public and private companies – from family-run businesses to multinational corporations. We also represent charitable, medical and educational institutions both in the United States and in more than 50 countries worldwide.
While we serve a diverse range of clients, they all echo a common theme as to why they choose Fox: our commitment to delivering practical advice. We know clients want more than just quality work, so we focus on providing guidance that is in context — based on an understanding of their circumstances, goals and objectives — and that is innovative yet actionable.  Our practical-minded approach is reflected well in what we consider the best compliment we've received from clients: we treat their issues and their businesses as if they were our own.
Recognition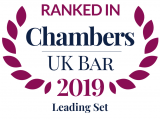 Contact
Philadelphia, PA
Fox Rothschild LLP
2000 Market St. 20th Floor
Philadelphia, PA, 19103-3222, USA
Tel:
+1 215 299 2000
| Fax: +1 215 299 2150
Pennsylvania