Full service Law Firm. We have a permanent team of 20 lawyers dedicated exclusively to serving the needs of our clients.
Fiorio, Cardozo & Alvarado (FCA) was stablished in 1981. Since then, our firm has been part of some of the major transactions held in Paraguay.
In FCA we offer a complete legal service. We have a permanent staff of twenty lawyers, specialized in all matters related to business law. We render legal advice to local and international companies both on recurring and case-by case bases.
Our hallmark is delivering at the highest level of integrity and professionalism in order to provide clients with suitable solutions to issues raised by the impact of technology and evolution of the markets.
We do not only provide legal advice to our clients, but also understand their businesses in order to guide them in their operations and accompany clients in the achievement of their objectives.
At FCA we are proud to share our knowledge and experience in the market, eager to maintain and improve the innovative and pioneering practices that have been recognized by our clients for almost four decades.
Can we help you? Contact us.
Recognition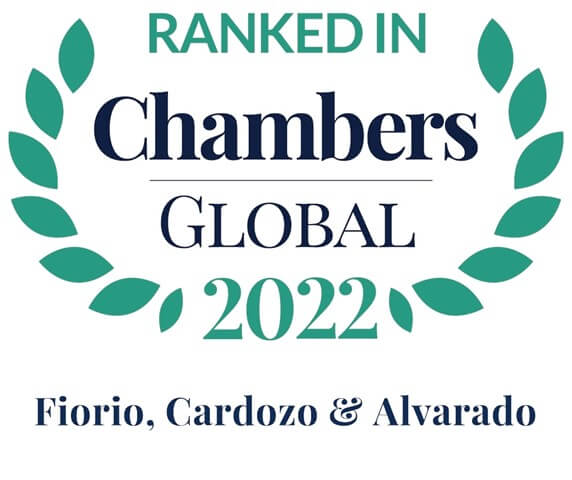 Contact
Asunción
Fiorio, Cardozo & Alvarado Law Firm
Avenida Perú 708
Asunción, 1560, Paraguay
fca@fca.com.py
Tel:
+595 2120 5052
| Fax: + 595 2161 0240