In 1992, when lawyers in China were still regarded as "workers in legal field", Duan & Duan's founding partners had a great vision. As Chinese and/or US law school graduates who had returned to China after studying or working overseas, Duan & Duan's founding partners foresaw the coming of China's historical reforms. Within a year after returning to China, their passion and perseverance led to the establishment of Duan & Duan, the first private partnership law firm in China.
Duan & Duan takes pride in its motto: " Every little helps" and its high quality craftsmanship resulting from every little step we take. Our global team of lawyers work together towards the common goal of providing clients with high caliber services, and leaving positive and exemplary impact on China's legal industry.
With years of dedicated and client-driven services, Duan & Duan has emerged as one of China's leading international law firms, providing tailor-made legal, regulatory and tax services to MNCs, small and mid-sized foreign companies operating in China.
Recognition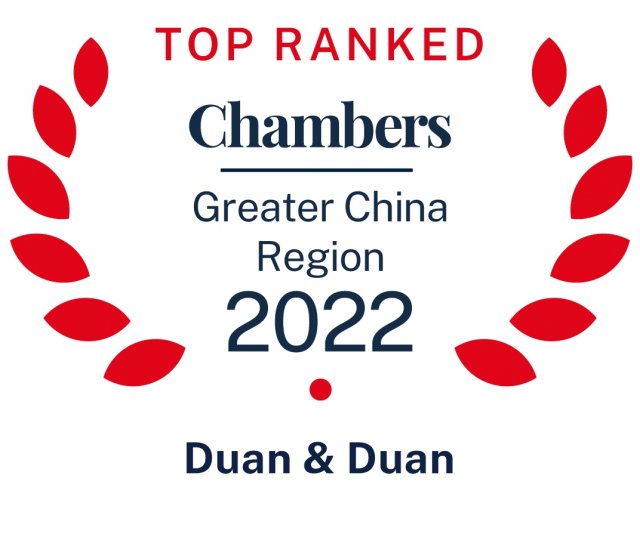 Contact