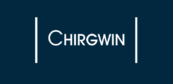 We are a dynamic firm, formed by lawyers with competence and experience in their respective areas. We only do business law, being able to attend both national and international companies with excellence in a broad variety of legal needs.
Our work philosophy is to identify the real legal needs of our clients and provide the services that they specifically require, all delivered at a reasonable cost and time. We believe that quality work requires trust with clients and also a specific knowledge of their activity. We want to implement a personal and non-bureaucratic excellence working style so that our customers feel privileged to have us as their lawyers. For our firm, each and every client is equally important.
We are available 100% of the time for our clients and work with enthusiasm and dedication. We believe having a limited number of clients and giving them a service of excellence is the appropriate path.
Contact
Santiago
Chirgwin Penafiel
Av. Nueva Tajamar 481, Of. 2102 World Trade Center, South Tower
Santiago, Chile
Tel:
+56 224 290 850
| Fax: +56 224 290 860