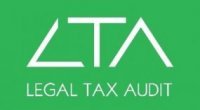 LTA is a modern and dynamically developing advisory firm which provides integrated legal, tax, accounting and auditing services to foreign and local clients.

We provide advisory services to large and medium-sized businesses as well as to small businesses and individuals. Although we provide services primarily in the Czech Republic, through our partners we able to provide legal and tax consultancy in other countries as well.

We want to be your true partners and advisors in developing your business. We aim to provide professionally perfect, creative, yet practical "bundled" solutions. By offering an expert consulting service, we hope to create such value for the client that it leads to long-term and close partnerships.