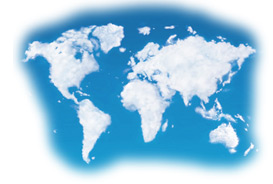 Publications
The Uncertain Status of New York State's Executive Order 38 Limiting Executive Compensation
August 19, 2014
HSE LEGALcurrents
Two recent court decisions reached contradictory conclusions about the constitutionality of New York State regulations implementing Executive Order 38. The executive order and the implementing DOH regulations, which went into effect July 1, 2013, limit executive compensation and administrative expenses at State-funded service providers. Subject to certain exceptions, those regulations limit the use of state funds towards any executive's compensation to $199,000 per year.
July 2014: Suffolk Supreme Upholds E.O. 38
Just last month, in the case of Concerned Home Care Providers, Inc. v. NYS Department of Health, et al., a Suffolk County Supreme Court judge issued a decision siding with the State and upholding the constitutionality of Executive Order 38 and its regulations.
The court concluded that the regulations "are well within legislatively mandated policy" and "that inherent in such authority is the power to determine the terms of such contracts so long as they do not deviate from other legal authority."
April 2014: Nassau Supreme Strikes E.O. 38
Earlier this year, in the case of Agencies for Children's Therapy Services, Inc. v. NYS Department of Health, et al., a Nassau County Supreme Court judge struck down E.O. 38 and its regulations as invalid and ordered that they not be enforced.
The court, relying on the 1987 Court of Appeals case Boreali v. Axelrod, concluded that DOH "usurped the role of the legislature in making public policy assessments." According to the court, DOH lacks "the authority to determine how much a for-prot entity may pay its executives and how much it may expend [on] administrative expenses."
Still Pending: Albany Supreme
In the meantime, a third case challenging E.O. 38, LeadingAge New York, Inc., et al. v. Shah et al., is currently pending before the Albany County Supreme Court. That court recently rejected the State's motion to dismiss. Plaintiffs are expected to le a motion for summary judgment, and a decision on the merits is expected before the end of the year.
Stay Tuned
The Nassau and Suffolk decisions are only binding on the parties involved in each of those cases. However, DOH has appealed the Nassau decision, and the plaintiff in the Suffolk case is expected to appeal. The Appellate Division, Second Department, would hear both appeals. Pending these appeals, DOH is continuing to enforce the regulations throughout the state, except in Nassau County.