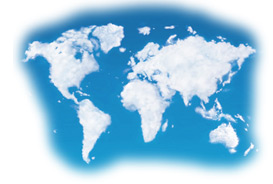 Publications
SEC Provides Guidance on the Use of Social Media for Public Company Disclosure
June 4, 2013
Harter Secrest & Emery LLP
The Securities and Exchange Commission ("SEC") recently issued guidance indicating that public companies may use social media channels, such as Facebook and Twitter, to publicly disclose corporate developments while complying with Regulation FD. The SEC issued the guidance in the form of a Report of Investigation (the "Report") in connection with the SEC's investigation of whether a post on the personal Facebook page of the chief executive officer of Netflix, Inc., Reed Hastings ("Hastings"), violated Regulation FD. In June of 2012, Hastings posted on Facebook that for the ­first time in company history, Netflix had streamed one billion hours of content in one month. Neither Hastings nor Netflix had previously used Hasting's personal Facebook account to announce company metrics, and Netflix had not issued a press release, ­led or furnished a Form 8-K, or otherwise informed shareholders that it would use Hasting's Facebook page to disclose information about Netflix. Further, the Facebook post was not accompanied by a press release or a post on Netflix's own website or Facebook page. According to the report, after the Facebook posting, the price of Netliix's stock increased from $70.45 at the time of the post to $81.72 at the close of business on the following trading day. Based on the above facts, the SEC investigated whether Hasting's Facebook post violated Regulation FD. While the SEC decided not to pursue an enforcement action against either Netflix, Inc. or Hastings, the Report seeks to clear up any confusion about the applicability of Regulation FD to communications made through social media channels.
This guidance is important because it provides a useful framework for public companies to follow when using social media to disclose material information. The SEC emphasized that when determining whether to use a social media channel to disclose material information public companies should apply the Regulation FD guidance the SEC issued in 2008 regarding the disclosure of material information on company websites.
Regulation FD
Under Regulation FD, public companies generally may not selectively disclose material nonpublic information to certain parties, including securities professionals or company stockholders, when it is reasonably foreseeable that they will trade based on the information prior to public disclosure of the information.
The SEC differentiates between intentional and inadvertent disclosure of nonpublic information. When the disclosure is intentional, a company must simultaneously distribute the same information to the public. When the disclosure is inadvertent, the SEC requires that a company disclose the information to the public promptly upon the discovery of the disclosure. For Regulation FD purposes, information is considered public if it has been disseminated through any recognized channel of distribution that is designed to achieve broad disclosure to the general public, such as a Form 8-K or a press release.
In August 2008, in response to the widespread use of the Internet to disseminate information electronically to investors and the market, the SEC provided guidance as to whether a company website is a recognized channel of distribution for purposes of Regulation FD. The SEC indicated that whether a company's website is a recognized channel of distribution would depend on the steps the company has taken to alert the market to the website and its disclosure practices, as well as the use of the website by investors. According to this guidance, the central focus of the inquiry is whether the company has made investors, the market, and the media aware of the channels of distribution it expects to use, including its website or other Internet media, so that these parties know where to look for disclosure of material information.
The Report
In the Report, the SEC indicated that public companies should use the 2008 guidance as a framework for determining whether a particular social media channel is a recognized channel of distribution for Regulation FD purposes.
Specifically, the SEC emphasized that companies must take sufficient steps to alert investors and the market to the social media channels of distribution that they will use to disseminate material information, as well as the type of information that companies intend to disclose through these channels. The SEC warned that issuer communications through social media channels require careful Regulation FD analysis comparable to communications through more traditional channels.
Considerations for Companies Regarding the use of Social Media
Companies are increasingly using websites, blogs and social media sites, including Facebook, YouTube, Twitter, and LinkedIn, to connect with investors, consumers, and the media. While social media facilitates widespread and immediate access to information, it also increases the burden on investors to determine where the most relevant material information is located. In light of the Report, below are items a public company should consider when contemplating the use of social media to disclose information:
If a company intends to use social media channels to post updates, celebrate milestones, or otherwise notify investors of material information, it should clearly alert the public to the specific channels of communication it intends to use and the types of information that it may disclose. Notifications should include information on how to access the applicable social media channel, and give investors the opportunity to register or otherwise become familiar with the particular social media channel prior to the disclosure of material information on that channel.
Once a company begins using a social media channel, it should establish a pattern of disclosing information through that channel in order to make it more likely that investors will recognize such social media channel as a regular channel of distribution.
A company should clearly identify company personnel authorized to speak through their social media channels. Companies should review, update or revise as necessary any internal policies to ensure that the company has a defined plan for the use of social media.
A company should carefully inspect corporate communications made through social media channels for Regulation FD and general securities law compliance, including confirming that the communication does not contain any material misstatement or omission. If a company will disclose material nonpublic information through social media, it should avoid using a corporate officer's social media page as a means to communicate material nonpublic information. A company should consider ­ling a Form 8-K, or issuing a press release, simultaneously with the disclosure on a social media channel.
A company should review its disclosure controls and procedures to confirm that they apply to any release of company information on social media channels, even if those channels are not the sole method for the company's dissemination of such information.
A company considering using social media to disclose material information should be aware that it will still need to: (i) identify forward looking statements and accompanying such statements with meaningful cautionary statements, and (ii) confirm that any non-GAAP disclosure complies with Regulation G.
If you have any questions regarding this LEGALcurrents®, please do not hesitate to contact any member of our fi­rm's Securities Group at 585-232-6500.