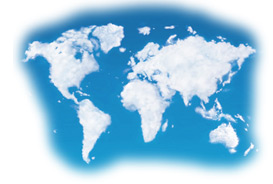 Publications
SEC Issues FAQs on Conflict Minerals Disclosure Rules
July 1, 2013
Harter Secrest & Emery LLP
Recently, the United States Securities and Exchange Commission (the "SEC") issued interpretive guidance, in the form of Frequently Asked Questions ("FAQs"), to provide clarity on various aspects of the Conflict Minerals Disclosure Rules (the "Rules") of the Dodd-Frank Wall Street Reform and Consumer Protection Act. The Rules require all companies that are subject to Section 13(a) or Section 15(d) of the Securities Exchange Act of 1934 ("Exchange Act"), including smaller reporting companies, emerging growth companies and foreign private issuers, to disclose their use of conflict minerals originating in the Democratic Republic of Congo ("DRC") or an adjoining country that are necessary to the functionality or production of products they manufacture or contract to manufacture. This disclosure requirement goes into effect beginning with the calendar year ending December 31, 2013. For a more comprehensive discussion of the Rules, the applicability of the Rules and compliance with the Rules, see our prior LEGALcurrents by clicking here1.
The FAQs2 address the scope and application of the Rules, and provide guidance regarding the following, as discussed more fully below: (i) entities that are subject to the Rules; (ii) clarification on what a 'product' is under the Rules; (iii) activities not considered 'manufacturing' or 'contracting to manufacture'; and (iv) reporting guidelines.
Entities that are Subject to the Rules
Exchange Act Companies – All companies that file reports with the SEC under Exchange Act Section 13(a) or Section 15(d) must make disclosures required by the Rules. This includes companies that voluntarily file such reports even though they are not required to do so.
Consolidated Subsidiaries – Where a reporting company has a consolidated subsidiary that manufactures or contracts to manufacture a product containing conflict minerals, the parent company is required to comply with the Rules for its consolidated subsidiary.
Newly Public Companies – A company that has recently gone public (and is therefore required to file Exchange Act reports) will be in compliance with the Rules if it begins to report necessary conflict minerals disclosures within the first calendar year that begins no sooner than eight months after the date the SEC declared its initial public offering registration statement effective.
Clarification on What Constitutes a 'Product' Under the Rules
Packaging is Not Part of a Product – Packaging or containers used to display, transport, or sell a product are not part of the product for purposes of the Rules. A conflict mineral necessary to the functionality or production of a package or container is not necessary to the functionality or production of the product inside.
Equipment Used to Provide Services – Equipment used to provide services (i.e., a cruise ship for a cruise line) is not a product of the reporting company for purposes of the Rules. Reporting companies are not required to file a report on this equipment if ". . . the equipment is retained by the service provider, is required to be returned to the service provider, or is intended to be abandoned by the customer following the terms of service."
1 Our prior LEGALcurrents is also available at: October 2012
2 The full text of the FAQs is available at: FAQs: Confict Minerals