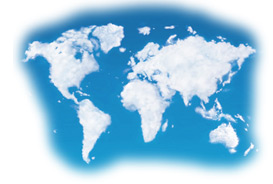 Publications
New York Limits Executive Compensation and Administrative Expenses At State-Funded Service Providers
August 13, 2013
Harter Secrest & Emery LLP
LexisNexis® Emerging Issues Analysis:
Joseph G. Casion, Esq. and Joshua E. Gewolb, Esq.
Below is an excerpt from "New York Limits Executive Compensation and Administrative Expenses at State-Funded Service Providers." This article was published in July 2013 by LexisNexis® Emerging Issues Analysis.
On May 29, 2013, thirteen New York State agencies, including the Department of Health ("DoH"), adopted final regulations limiting executive compensation and administrative expenses at State-funded service providers. The final regulations apply to service providers whose funding exceeds certain thresholds and:
Require that at least 75% of state-reimbursed costs be spent on direct care or services, not administration, increasing to 85% by 2015;
Cap state reimbursement used for executive salaries at $199,000, subject to an annual adjustment;
Limit use of non-state funds for executive salaries;
Provide that state contracts can be terminated if the new rules are violated.
The final rules are the culmination of an intense process that began in 2012, when Governor Cuomo issued Executive Order 38 "to curb abuses in executive compensation and administrative costs and ensure that taxpayer dollars are used first and foremost to help New Yorkers in need." The executive order was a response to a number of scandals involving Medicaid abuses in New York. One scandal gained significant media attention at Brooklyn's Young Adult Institute (YAI), a not-for-profit organization serving the developmentally disabled. As revealed by a New York Times feature story, the top executives at YAI received seven-figure compensation packages, which included luxury cars, college tuition payments for their children, and expensive visits to high-end hotels.
For a complete copy of this article, please contact Joshua Gewolb at 585-231-1151 or jgewolb@hselaw.com.
1 "New York Limits Executive Compensation and Administrative Expenses at State-Funded Service Providers," Emerging Issues Analysis, LexisNexis® (July 2013)