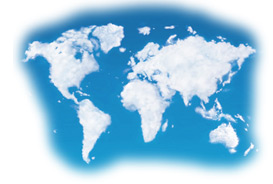 Publications
New 24-Hour Institutional Obligation to Report Missing Resident Students and Violent Felonies (with the Possible Exception of Sexual Offenses) to Local Law Enforcement
January 15, 2015
Effective December 17, 2014, all New York private and public colleges and universities are required to notify local law enforcement of violent felony offenses and resident students missing from campus within 24 hours of receiving such a report. On December 14, 2014, Governor Cuomo signed the bill amending Education Law sections 355, 6206, 6306, and 6434, which previously only required institutions to adopt plans providing for the coordination of the investigation of reports of such crimes with local law enforcement agencies (as well as requiring written agreements, or MOUs, with local law enforcement providing for the prompt investigation of such crimes and reports).
Violent felony offenses under New York law include, but are not limited to:
Aggravated sexual abuse

Arson

Assault

Burglary

Criminal sexual act

Rape

Robbery

Stalking
Institutions' reporting obligations are mandatory except in the case of a sexual offense report. In this regard, the new law specically defers to the federal Campus Sexual Assault Victim's Bill of Rights, providing that the victim/survivor retains the right to decide whether or not the institution may report a sexual offense to local law enforcement. Therefore, in connection with a sexual offense report, an institution's obligation to coordinate its investigation does not begin until a student decides to make (or asks an institution to make) a report of a sexual offense to local law enforcement. In connection with all other reports falling within the statute (i.e., missing students and violent felony offenses other than sexual offenses), the obligation to report within 24 hours and coordinate its investigation is triggered upon receipt of a report.