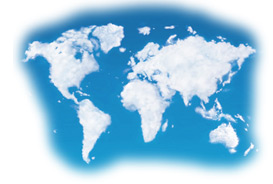 Publications
More than Minimum Wage Increasing on December 31
December 20, 2013
Harter Secrest & Emery LLP
Most New York employers are aware that December 31, 2013 brings an increase in the State's minimum wage to $8.00 per hour. However, the last day of 2013 also brings an increase in several other wage and hour minimum standards established by the New York Department of Labor. Other key changes also effective on December 31 are noted below:
■ Minimum Salary — To qualify for either the executive or administrative exemption under New York law, an employee must receive a minimum salary of $600 per week (in addition to performing bona fide executive or administrative duties).
■ Hospitality Industry Tip Credit — Due to the increase in the minimum wage, without a corresponding increase in the required cash wage, the hourly tip credit for Food Service Workers and Service Employees in the Hospitality Industry will increase as follows:
Food Service Workers – $3.00/hour tip credit
Service Employees – $2.35/hour tip credit
Service Employees (resort hotels only*) – $3.10/hour tip credit


*Only if tips average at least $4.50/hour
■ Uniform Maintenance Pay — For those employers who are required to provide uniform maintenance pay to employees, the amount of such pay will increase as follows:
Weekly Hours Worked
Over 30 hours $9.95 per week
Over 20 hours through 30 hours $7.85 per week
20 hours or less $4.75 per week
The "wash and wear" exception (as well as other exceptions to this requirement) continue to apply.
■ Meal Credits — For all employers providing meals in industries other than the Hospitality Industry, the meal credit increases to $2.75 per meal.
A complete copy of the revised wage orders issued by the New York Department of Labor can be found at: http://labor.ny.gov/legal/laws/pdf/minimum-wage/Art-19-regs.pdf. Employers should carefully review their payroll systems to be sure that employees receive the minimum compensation required under these new wage and hour standards. In addition, employers should remember that each employee must receive an annual notice under the New York Wage Theft Prevention Act during the month of January of 2014.