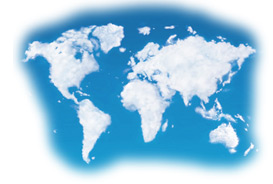 Publications
IRS Releases Long-Awaited Final Regulations for Cash Balance, Pension Equity and Other "Hybrid" Defined Benefit Plans
October 27, 2014
The IRS has released long-awaited regulations providing detailed guidance on a number of key questions relating to the design of hybrid defined benefit plans, including most notably cash balance and pension equity plan designs. "Hybrid" plans are defined benefit plans that calculate a participant's benefit by reference to a current lump sum amount, rather than by means of a formula giving rise to a benefit expressed as a monthly annuity payable at normal retirement age. After a number of lawsuits alleged that cash balance plan designs violated legal prohibitions on age discrimination, Congress established some ground rules in the Pension Protection Act of 2006 (the "PPA"). The new regulations interpret a number of the provisions of the PPA.
The IRS released final regulations with respect to some hybrid plan requirements in 2010, accompanied by proposed regulations on other issues. Since the proposed regulations generated controversy on a number of important points, the IRS reviewed a number of its original proposals and made several important changes and clarifications. Ultimately, the new final regulations, which generally take effect for plan years beginning on or after January 1, 2016 (although the portions of the regulations that merely clarify the 2010 final rules apply to plan years that begin on or after January 1, 2011), address the following key points:
The IRS has articulated standards for determining which plans are hybrid plans subject to the new rules. The new standards are intended to exclude traditional defined benefit designs, but to cast a broad net over any plan designs that calculate benefits by reference to a current lump sum amount, as well as designs that provide for time-based adjustments that could disfavor older workers. Traditional early retirement reductions are not problematic.
The final regulations specify maximum permissible "earnings" rates, for plans that calculate benefits by crediting individuals with a hypothetical account balance and notional interest credits on that balance. The maximum rates have been increased somewhat from the proposed regulations, although the IRS continues to require that plans utilize an approved method of calculating earnings rates rather than permitting a "facts and circumstances" standard.

Under proposed transition regulations, plans that currently provide for earnings rates that do not meet the approved standards must adjust their rates beginning with the 2016 plan year. The transition regulations will allow plans to make necessary changes without violating the normal prohibitions on reducing plan benefits, but will not permit changes not mandated by the need to comply with the new regulations.
Aside from mandatory changes made during the regulatory transition period, the new regulations permit only very limited changes to already-accrued benefits to be made in the future, and only if certain conditions are met. For example, the regulations provide guidance to a plan which needs to replace an earnings rate linked to a discontinued investment with something similar.
The IRS did not include any provisions authorizing rates of return based on participant- directed investment choices. The preamble indicates that the IRS continues to study this type of design, and may conclude that it is not permitted. If the IRS reaches that conclu- sion, it will provide transition relief.
Among other changes increasing the range of permissible rates, the IRS specifically approved use of a rate formula calling for credits equal to the greater of an approved Treasury bond rate or an interest rate of up to five percent. Previously, the IRS had proposed setting the maximum interest rate for this type of formula at only four percent.

In addition, the regulations finalize guidance for plans that provide for a potentially negative rate of return. For example, some plans track the plan's actual return on investments (subject to a prohibition on reducing the account balance below the amount originally credited, disregarding earnings credits). This type of plan design presents problems under rules designed to prevent plan sponsors from "backloading" benefit accruals, and the final regulations detail what these plans need to do to ensure compliance with the anti-backloading rules. However, the IRS' approach may leave some plan designs of this type still facing the potential for compliance problems.
Subsidized forms of benefit payment and early retirement benefits are now definitely permissible for hybrid plans, within parameters set by the regulations. For example, if a hybrid plan offers an individual the ability to provide a survivor benefit to his or her spouse without reducing the participant's own lifetime payment, it can continue to do so, even if that form of payment is more valuable than the participant's lump sum accrued benefit. Likewise, some plans allow individuals who meet certain requirements to retire prior to normal retirement age without having their benefits reduced to reflect their younger age and resulting longer life expectancy, or apply only a partial reduction. This type of feature likewise remains permissible, so long as the subsidy does not benefit younger individuals more than similarly situated older individuals.
Conversely, the IRS included a reminder in the regulations that like all defined benefit plans, hybrid plans must provide for an actuarial increase if benefit payments begin later than normal retirement age, unless the plan follows the regulatory rules to suspend payments to individuals who remain employed. Plan sponsors will need to consider whether their earnings rates or other adjustment provisions are adequate.
Furthermore, the regulations bar any form of benefit payment that is less valuable than the lump sum amount (calculated using reasonable actuarial assumptions) from taking advantage of the special hybrid plan rules. Of course, such a plan feature would present other potential issues as well.
The regulations also address the rules applicable to terminating cash balance plans, and the way that earnings credits have to be handled in this situation. These rules will need to be included in cash balance plan documents, even if the plan is not terminating.
The IRS opted against finalizing a proposal for an additional alternative method of satisfying the PPA's benefit protection requirements applicable when a traditional defined benefit plan converts to a hybrid plan design. The IRS concluded that the additional proposed method was too complex, and could not be simplified without endangering the intended benefit protections. The regulations include transition guidance for employers that relied on the proposal.
The IRS has given plan sponsors until the end of the plan year prior to the 2016 plan year to adopt amendments necessary to reflect the final regulations. For calendar year plans, amendments will be due by December 31, 2015. Plan sponsors with cash balance plans, pension equity plans or other plans which may fall within the ambit of the final regulations should consult their counsel and actuaries for assistance in determining the impact of the new regulations on their plans. As always, clients are encouraged to contact a member of the Employee Benefits & Executive Compensation group for more information about the items discussed in this newsletter, or for assistance in other matters.