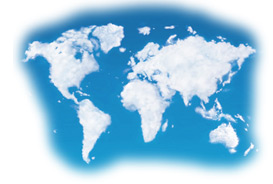 Publications
HHS OIG Publishes FY2015 Work Plan
November 3, 2014
HSE LEGALcurrents
On October 31, 2014, the Office of the Inspector General of the U.S. Department of Health and Human Services (OIG) published its work plan for fiscal year 2015. The work plan describes OIG audits, evaluations, and initiatives, including the following new areas of focus affecting hospitals, long-term care facilities, and other health care providers:
Hospital electronic medical record systems contingency plans. HIPAA rules require entities to have contingency plan for responding to incidents that damage record systems containing protected health information. OIG will review hospitals' compliance with this rule and will compare hospitals' plans with government and industry recommended practices.
Hospital wage data used to calculate Medicare payments. OIG will review hospital controls over the reporting of wage control data, in light of prior OIG work that identified hundreds of millions of dollars in incorrectly reported data.
Conflicts of interest in Medicare prescription drug decisions. OIG will review the steps CMS has taken to improve oversight of Medicare Part D sponsors' Pharmacy and Therapeutics committee conflict-of-interest procedures. Such committees are required to prevent conflicts from influencing committee members in preferring certain drugs.
Community health centers' compliance with grant requirements. OIG will review community health centers' compliance with the terms of grants received under the Affordable Care Act. The review will include examining the allowability of expenditures and the adequacy of centers' accounting systems assessing and accounting for program income.
Duplicate discounts for 340B purchased drugs paid by managed care organizations. OIG will assess the risk of duplicate discounts for discounted drugs purchased under Section 340B of the Public Health Services Act through Medicaid managed care organizations. OIG recognizes that there is a risk that existing tools and procedures used to prevent duplicate discounts in fee-for-service Medicaid may be insufficient to prevent duplicate discounts within Medicaid managed care plans.
Scrutiny for non-compliant health center grantees. OIG is concerned that HRSA, which oversees health center grantees, may continue to award funds despite serious and ongoing compliance and performance issues. OIG will study the extent to which such health centers continue to receive HRSA funds.
Adverse events for Medicare beneficiaries in long-term-care hospitals. OIG intends to estimate the incidence of adverse and temporary harm events in long-term-care hospitals. OIG will then seek to identify contributing factors and estimate the associated costs to Medicare from these events.
Community First Choice payments. States are permitted to provide home and community-based attendant services and support to individuals who would otherwise require an institutional level of care through Community First Choice payments. OIG will review whether such payments have been proper and are allowable.
Transfers from nursing facilities to hospital emergency rooms. OIG will study the rate of and reasons for transfers from group homes or nursing facilities to hospital emergency departments, based on the theory that high transfer rates could indicate poor quality.
Managed care payments for services for ineligible or deceased beneficiaries. Prior OIG work found that Medicaid managed care organizations reported paying for services purportedly delivered after a beneficiary's death or for beneficiaries who were not eligible for Medicaid. OIG will seek to identify any such payments.
Independent clinical laboratory billing requirements. OIG will identify independent clinical laboratories that routinely submit improper claims. Prior OIG audits and investigations identified that independent clinical laboratories are at risk for Medicare billing noncompliance. OIG's work plan provides an opportunity for health care providers to understand the likely focus of OIG in the year ahead.