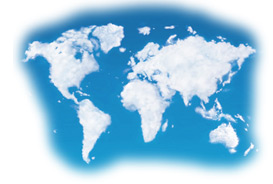 Publications
Employee Benefits Year-End Checklist 2014
November 7, 2014
Planning Ahead for 2015
With the end of the calendar year drawing near, this is a good time for employers to conduct a year-end review to make sure their benefit plans are up-to-date and operating in compliance with the law. In addition, the end of the year brings a number of important deadlines. To assist you with your year-end projects, this newsletter provides a summary of some important dates and new developments.
Important Reminders for 2014
The IRS has increased some of the limits applicable to qualified plans for 2015. A table showing the new limits appears at the end of this newsletter.
If you have participant-directed investments and utilize a "Qualified Default Investment Alternative" ("QDIA") for "default" investments, you should provide your default investment informational notice by December 1, 2014 if you have a calendar year plan year. Your plan recordkeeper generally will assist you in preparing the notice and coordinating its distribution.
Participant-directed defined contribution plans must provide annual notices regarding plan expenses and investments. Plans should be sure they have met that obligation; the deadline will vary depending on when the first round of disclosures occurred in 2012 and whether the plan has opted to change its timing under temporary Department of Labor guidance. This third round of disclosures is the last opportunity for plans which did not adjust their disclosure timing last year to do so, unless the Department of Labor adjusts the rules to permit more flexibility.
If you have a "safe harbor" 401(k) or 403(b) plan or want to adopt a safe harbor structure for 2015, you must provide your annual notice by December 1, 2014 if you have a calendar year plan year. This applies regardless of whether you are using a traditional safe harbor or an automatic enrollment safe harbor. Under new IRS regulations, a safe harbor notice should include a warning that the employer retains the right to reduce or eliminate safe harbor contributions, in order to preserve this ability for the employer.
If you have an automatic enrollment 401(k) or 403(b) plan, regardless of whether it is a "safe harbor" plan, you must provide your automatic enrollment annual notice by December 1, 2014 if you have a calendar year plan year.
Any retirement plan amendments necessary to reflect the Supreme Court's decision in United States v. Windsor, which ruled that Section 3 of the federal Defense of Marriage Act ("DOMA") was unconstitutional, are due by December 31, 2014. See "After-Effects of Supreme Court Ruling Against Defense of Marriage Act" below for more information.
Health care flexible spending account documents that specify limits in excess of the $2,500 permitted by the Patient Protection and Affordable Care Act must be amended by the end of 2014. Plans have been required to comply with this limit operationally since the start of the 2013 plan year.