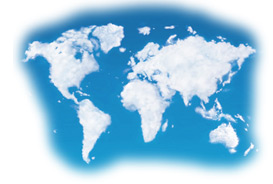 Publications
DHS Proposes New Rules to Attract and Retain Highly Skilled Workers
May 29, 2014
Harter Secrest & Emery LLP
HSE LEGALcurrents
IMMIGRATION ALERT: THE U.S. DEPARTMENT OF HOMELAND SECURITY PROPOSES NEW RULES TO ATTRACT AND RETAIN HIGHLY SKILLED WORKERS: Rules would affect H-1B spouses, and H-1B1 and E-3 nonimmigrant visa holders.
The U.S. Department of Homeland Security (DHS) has announced the proposal of new rules designed to "encourage highly skilled, specially trained individuals to remain in the United States and continue to support US businesses and the growth of the US economy."
The first rule would grant employment authorization to the spouses of H-1B permanent resident applicants. Specifically, it applies to dependent spouses of H-1B workers that have an approved I-140 (Immigrant Petition for Alien Worker), but are unable to apply for their I-485 (Application to Register Permanent Residence) because of limits on the amount of green cards available each year. This mainly affects Indian and Chinese nationals, who sometimes have to wait up to 10 years before they can file the I-485. In addition, the rule applies to workers who have been granted an H-1B extension because their PERM or I-140 was led more than a year ago. The new DHS proposal would allow the dependent spouses of these H-1B individuals to work, something they have never been able to do before.
The second rule creates a stopgap for workers in the H-1B1 and E-3 categories whose status has expired, but have yet to receive a decision on their extension of status applications. The rule would allow workers in these categories to automatically receive extensions of their work authorization for up to 240 days past the expiration of their current status during the pendency of a request for an extension of status. This would enable them to continue working while they wait for adjucation of their extension requests, a process that can take several months.
The proposed changes will be open to 60 days of public comment before they can take effect. It is important to note that the government is still currently working on implementing these rules, and there is no guarantee that the benefits will be available at the end of the 60 days.