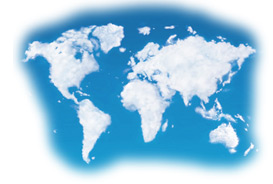 Publications
Business Immigration Implications of President Obama's Planned Executive Action
November 24, 2014
On Thursday, November 20, 2014, the President announced executive action intended to improve the U.S. immigration system. The President, by executive order, will expand the deferred action program. This program temporarily provides work authorization to certain undocumented immigrants. The President's proposal will give work authorization to those that came to the U.S. as children, as well as the parents of U.S. Citizens and Permanent Residents. This will expand the number of available workers in the U.S.
With respect to business immigration, the President has urged the Departments of Homeland Security, Labor, and State to update existing policies and regulations. Until these policies and regulations are issued, we may not see any changes to the status quo. The proposed areas of focus are:
Pre-Registration for Adjustment of Status. Many foreign nationals waiting in line to apply for a green card may be able to pre-register for a green card. They could then obtain work and travel authorization for themselves and their immediate family members.
Increased Opportunity for Inventors, Researchers, and Entrepreneurs. The President urged administrative improvements to enhance opportunities for foreign inventors, researchers, and entrepreneurs.
Expansion of the STEM OPT Work Program. The STEM (Science, Technology, Engineering, Math) OPT program provides expanded work authorization to graduates of U.S.universities. The proposed action intends to expand the number of degrees eligible for this program and expand the amount of time a recent graduate can work in the U.S.
Modernization of the Labor Certification System. The Labor Certification is one of the methods of obtaining permanent residence for your employees. Improving the labor certification process could include expedited processing of applications.
Clarification of Ambiguous Regulations. The Department of Homeland Security announced its intention to issue policy changes clarifying ambiguous regulations with respect to the L-1B (intra-company transfers of specialized knowledge employees), National Interest Waivers, and permanent residence provisions.
We will provide you with additional information and guidance as these ongoing changes occur.