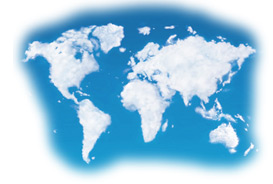 News
Urgenda wins case against the Dutch State: the government must do more to tackle greenhouse gas emissions
June 25, 2015
Höcker Advocaten, Netherlands
Resounding victory
In a landmark case filed by the Urgenda Foundation, The Hague District Court today ordered the Dutch State to ensure that the country's greenhouse gas emissions in 2020 are at least 25% lower than they were in 1990.  Urgenda was assisted by Koos van den Berg (of Höcker Advocaten) and Roger Cox (of Paulussen, a Maastricht-based law firm). 
Urgenda
Urgenda is a citizens' campaign group that is actively involved in all aspects of preventing climate change. Höcker concluded a strategic alliance with Urgenda three years ago and has provided legal services to the foundation since then. In this case, Urgenda in this matter also acted for 886 private individuals.
The government must provide protection
The Hague District Court found that, given the State's duty of care to protect and improve the living environment, more has to be done to avert the hazards of climate change. The Dutch State must actively monitor and regulate emissions levels. The court dismissed the argument that the costs of such measures would be unacceptably high.
The Dutch government's environmental policy is inadequate
In the proceedings the State did not actually dispute the fact that the climate problem demands measures to reduce the emission of greenhouse gases. The measures being taken would lead to a reduction of, at most, 17% by 2020. However, climatologists and international policymakers take the view that a reduction of 25% to 40% by industrialised countries is desirable and necessary. The Netherlands is thus lagging far behind.
Independent obligation
The State cannot take refuge, either, in the argument that it depends on other countries for a solution to the climate problem. The fact is that reducing emissions in the Netherlands would also constitute a major contribution towards preventing climate change. A country like the Netherlands can be expected to take a leading role.
Legal rather than political protection
During the proceedings the State put it to the court that Urgenda's claim should be dismissed for the mere reason that, by issuing the requested order, the court would be entering the political domain. But the court did not agree, saying that it must provide protection, even if it is the government that violates the law. In that regard, however, the government's freedom to formulate policy must be respected. That is why the order has been set at 25% (the lower end of the aforementioned norm of between 25% and 40%).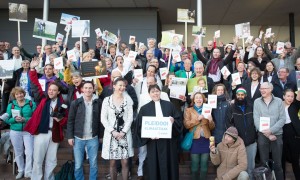 Unique judgment
The judgment is unique because the court has drawn on the law of liability to intervene in political decision-making that had become deadlocked. The case has drawn worldwide attention.
Click here for an English summary of the verdict on the Court's website. Click here for coverage on this story in the New York Times and with the BBC. Further information can be found on Urgenda's website (incl. pictures and video): http://ow.ly/OKasY
Photograph: Chantal Bekker/Urgenda