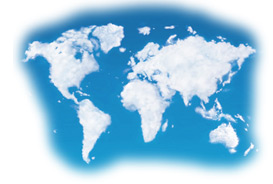 News
Thomas Chan of Fox Rothschild Appointed to Peking University Alumni Association of Southern California Advisory Board
November 18, 2013
August 1, 2013
Thomas T. Chan, partner in the Intellectual Property Department of Fox Rothschild LLP's Downtown Los Angeles office, was appointed to the Peking University Alumni Association of Southern California (PUAASC) advisory board.
"We look forward to further increasing our positive influence under Tom's guidance and strong support," said Bruce Lin, Ph.D., President of PUAASC.
Founded in 1985, PUAASC is a non-profit organization that promotes the welfare of Peking University by facilitating academic, culture, business and educational exchange and cooperation with institutions in Southern California; strengthens connections among Peking University alumni; and establishes and maintains relationships withall ethnic communities in Southern California to promote the welfare of the entire society.
Chan is a well-respected and internationally known lawyer and mediator who has engaged in precedent-setting work in intellectual property law and China trade. He represents clients in public company mergers and acquisitions, joint ventures, licensing, and strategic transactions in U.S., China, and around the world; setting up operations in U.S., China, and worldwide; resolving multimillion dollar patent, trademark, copyright, trade secret, corporate and contract disputes; registering hundreds of trademarks, patents and copyrights worldwide; business immigration; and acting as outside general counsel for small to medium size firms from incubation to exit.
Chan has represented entrepreneurs and multi-nationals in industries such as computer, software, aerospace, energy, consumer electronic, communication, e-commerce, automotive, sporting good, toy, healthcare, nutritional supplement, food and beverage, home and garden, beauty and fragrance, jewelry, fashion, financial service, real estate, entertainment, publishing and education. Fluent in Chinese, he is an early pioneer in China trade. He was trained as a mediator at the California Academy of Mediation Professionals and was selected to serve on the Panel of Neutrals of the International Trademark Association (INTA), WIPO List of Neutrals, and the Panel of Mediators and Arbitrators of the Los Angeles County Superior Courts.
He is a current or past member of: the China Enterprise Council (Associated Member), CAUSE, Asian Pacific American Lawyers Association of Los Angeles, Los Angeles County Superior Court Panel of Mediators and Arbitrators, Business Software Alliance, Asian Pacific American Legal Center, Chinese American Lawyers Association of Southern California, Export Managers Association of California, South Bay Chinese Cultural Center and Torrance Memorial Medical Center Foundation.
Abraham C. Reich
215.299.2090
areich@foxrothschild.com