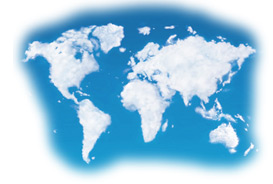 News
The Legal 500 recognises Bircham Dyson Bell as a Top Tier firm
October 6, 2014
Bircham Dyson Bell has been recognised a Top Tier firm in the latest edition of The Legal 500, one of the largest and most in-depth surveys of the UK legal market.
The news comes as the firm was also shortlisted for The Legal 500 Awards in two categories – 'Private Client Firm of the Year' and 'Public Sector Specialism of the Year (Infrastructure)'. The Legal 500 Awards are a new set of accolades recognising the first class service and expertise the nominees provide to their clients. The shortlists are based on the opinions of the 250,000 in-house lawyers The Legal 500 researchers talk to throughout the year, and the in-depth research their team conducts into law firms.
In The Legal 500 directory rankings the firm is recommended across 31 practice areas and ranked Top Tier for its infrastructure work.  Eleven lawyers feature in the elite 'Leading Lawyers' list and a total of 41 BDB lawyers are recommended for their work – a significant increase from the 29 recommended in 2013.
The directory reported that the "excellent" firm is "distinguished by its ability to offer solutions rather than give legal opinions" and "meets the client's needs with exceptional knowledge and industry understanding".
Jesper Christensen, Managing Partner, comments:
"We are really pleased to have been recognised across the board in The Legal 500 directory rankings and also nominated in two categories for The Legal 500 Awards. It has been another exciting year for the firm and to be acknowledged in this way for the first class service we provide our clients to help them achieve their goals is fantastic."
 THE LEGAL 500 SAYS:
Within Commercial contracts
Bircham Dyson Bell is 'streets ahead of some firms', and attracts much praise for its professionalism and 'significant contracts expertise'. Sector strengths include not-for-profit, health, education and welfare-to-work. Clients include the College of Emergency Medicine, Relate and Certsure LLP. Paul Voller heads the practice, which welcomed corporate and commercial lawyer Nick McCarthy into the partnership from Fox Williams LLP.
Within M&A: smaller deals, up to £50m
The 'experienced and pragmatic' John Turnbull leads the corporate team at Bircham Dyson Bell, which includes the 'very efficient' and 'commercial' Guy Vincent. Nick McCarthy joined from Fox Williams LLP in February 2014, creating a five-partner team.
Within Professional discipline
Bircham Dyson Bell acquired Ambrose Appelbe (now part of Bircham Dyson Bell) in April 2014. James Freemantle is a solicitor-advocate who represents solicitors.
Within Employment: employers and senior executives
Bircham Dyson Bell displays a 'stunning level of knowledge and creativity'. On the employer side, the team is representing SITA in an employment tribunal claim currently stayed pending litigation in the High Court. Brian Gegg, who is 'really high quality', acted for a senior executive at an NHS Trust in claims for discrimination and whistleblowing-related detriment. Department head Jesper Christensen 'takes a hands-on approach to each case, with impressive results', and Caroline Yarrow 'provides first-class customer service, and combines in-depth legal knowledge with practical, pragmatic advice'.
Within Immigration
Bircham Dyson Bell advises on business visitor visas, sponsor licences, appeals and overstay matters. Jesper Christensen leads the business team, and Alastair Collett heads the human rights, appeals and overstay team. Tim Hayes is a key name.
Within Agriculture and estates
Bircham Dyson Bell 'continues to be excellent'. It recently advised in relation to a substantial option agreement over land in Warwickshire, including negotiating terms for a development agreement over land for an 800-house residential project, worth approximately £20m. Hugo Smith and Simon Weil are 'approachable and good at what they do', and Henry Cecil is another significant figure in the team.
Within Art and cultural property
Bircham Dyson Bell's lawyers 'are always a pleasure to deal with, and have a genuine interest in this field'. Clients include household-name artists and notable museums.
Within Charities and not-for-profit
At Bircham Dyson Bell, 'the team meets the client's needs with exceptional knowledge and industry understanding'. The firm advised on the establishment of the Garden Bridge Trust, a matter involving complex planning considerations and time constraints; and also assisted King Edward VII's Hospital in relation to the offer of a restricted fund gift of £30m from The Michael Uren Foundation. Jonathan Brinsden 'has the client's best interests at heart', and managing partner and employment specialist Jesper Christiansen is 'remarkably patient'. Penny Chapman and Simon Weil are also widely respected practitioners.
Within Contentious trusts and probate
Bircham Dyson Bell has strength in international work for corporate trustees and family businesses, and 'has gone from strength to strength'.
Within Court of Protection
Bircham Dyson Bell is 'getting stronger in this area'. Recent highlights include acting on a major UK/Canada deputyship, and advising in connection with the capacity of the donor of a UK lasting power of attorney to terminate a contract of employment under Belgian law. Team head James Johnston is 'very clear in his advice'.
Within Family
Sian Jones is a key figure at Bircham Dyson Bell, which can now also call on the services of 'excellent all-round lawyer' Lisa Bolgar-Smith following its merger with Ambrose Appelbe, whose practice pre-merger was 'very good: now merged it will excel'.
Within Personal tax, trusts and probate
At Bircham Dyson Bell, Hugo Smith 'impresses with his thorough knowledge of trust law and related tax issues, and with his proactive approach to planning matters'; James Johnston is 'reliable, and dedicated to clients'; Judith Millar is 'up and coming'; Helen Ratcliffe is 'a very fine lawyer'; and Elizabeth Neale is 'a strong member of the team'. In addition to its well-established strength in domestic succession planning and tax advice, the firm is active in relation to estates with assets in wide-ranging foreign jurisdictions.
Within Water
A longstanding presence in the planning aspects of water projects, Bircham Dyson Bell has been assisting a number of clients with their objections to consents for the Thames Tideway Tunnel. On the regulatory side, the firm has advised Sutton and East Surrey Water on its response to Ofwat licence change proposals. Angus Walker heads the team.
Within Administrative and public law
Bircham Dyson Bell continued to advise the Health and Care Professions Council on a range of public law matters, including judicial review challenges. Other key clients include the National Audit Office, Legal Services Board and Environment Agency. Richard Langley is 'shrewd, creative and efficient'.
Within Education: institutions
Paul Voller's team at Bircham Dyson Bell has a strong focus on work-based learning, and also represents language schools and overseas institutions. Caroline Yarrow is recommended.
Within Education: schools
The 'excellent' Bircham Dyson Bell has a 'very knowledgeable department, with a depth of experience that inspires confidence in a good cross-section of areas'. Department head Penny Chapman led on advice to the governing body of a co-educational prep school on the public benefit associated with the use of the school's facilities. Paul Voller and Caroline Yarrow are recommended.
Within Healthcare
Peter McLoughlin's team at Bircham Dyson Bell is acting for The Doctors Laboratory in a public/private pathology joint venture.
Within Infrastructure (Parliamentary)
Bircham Dyson Bell's 'hugely experienced' team consists of the 'foremost parliamentary agents', and acts for clients including BritishLand, the Highways Agency and National Grid. The firm is advising for Transport for London and the Garden Bridge Trust in gaining consents for a public garden and pedestrian crossing over the Thames. The 'very good' Nicholas Brown leads the team, which includes the 'vastly experienced' Ian McCulloch, and Mark Challis, who is 'thoughtful and decisive'. Angus Walker and Paul Thompson are also recommended.
Within Local government
Bircham Dyson Bell advises a range of local authorities on infrastructure projects. The firm is currently acting for Central Bedfordshire Council on the promotion of a new highway, which will link Houghton Regis and Dunstable to the M1. Nick Brown, Ian McCulloch and Paul Thompson are Roll A Parliamentary Agents.
Within Commercial property
Bircham Dyson Bell is distinguished by its 'ability to offer solutions rather than give legal opinions', and was recently appointed to the Crown Commercial Service panel for major and complex projects. David Darvill is 'personable and down to earth', and Andrew Smith and John Stephenson are 'reliable and very practical'.
Within Environment
At Bircham Dyson Bell, Paul Thompson leads on water-related matters, and also advises on environmental aspects of infrastructure projects.
Within Planning
Bircham Dyson Bell is a 'leading firm for planning and infrastructure matters'. It assisted National Grid in the preparation of an application for a development consent order and related s106 agreements for a high-voltage transmission line. Nick Brown heads the team. Mark Challis is 'excellent at working in teams of different disciplines and levels of legal experience'.
Within Property finance
Bircham Dyson Bell's Michael Parker is 'excellent', providing 'clear and knowledgeable service coupled with good speed of delivery'. The team covers niche areas such as private bank lending, private lender arrangements and lending in the not-for-profit sector, as well as mainstream commercial real estate finance.
Within Property litigation
Bircham Dyson Bell is praised for its 'practical advice and sound knowledge', with Simon Painter noted for his 'attention to detail and expansive knowledge'. Associates Sinead Lester and Leanne Norton give 'good advice', and Katie Smith is 'approachable'.
Within Rail
Bircham Dyson Bell's 'professional and timely' team is led by Ian McCulloch. Clients include TfL, Merseytravel, Docklands Light Railway and First Capital Connect.