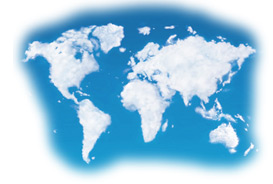 News
The Legal 500 praises Bircham Dyson Bell
October 8, 2013
A number of departments and practice areas at Bircham Dyson Bell have been recognised in the latest edition of The Legal 500, the largest and most in-depth survey of the UK legal market.
The firm is recommended across 30 practice areas and ranked Top Tier for its parliamentary work. Other areas where the firm features high up the rankings include Agriculture and Estates; Charities and not-for-profit; Education – schools; M&A: deals up to £50m; and Personal tax, trusts and probate.
Eight lawyers feature in the elite "Leading Lawyers" list and a total of 29 BDB lawyers are recommended for their work.
Jesper Christensen, Managing Partner, comments:
"We are all very pleased to have received such recognition by The Legal 500. The fact that a high number of our lawyers have been singled out across so many areas is testament to our strong reputation and demonstrates perfectly our ongoing commitment to delivering a first class service".
The Legal 500 says:
Within Commercial Contracts
With expertise across outsourcing, joint ventures and related IT/IP work, Bircham Dyson Bell's lawyers are 'knowledgeable, helpful and willing to go the extra mile'. Paul Voller is 'trustworthy and approachable', and 'makes himself available outside of normal hours'. Many of the firm's clients are charities, although it also acts for numerous private sector clients.
Within M&A: smaller deals, up to £50m
Bircham Dyson Bell acted on deals worth a combined £370m in 2012, a number of them above the £50m mark. John Turnbull leads the four-partner team, which has particular strength in the healthcare sector.
Within Employment
Among Bircham Dyson Bell's tribunal cases in 2012, Brian Gegg successfully defended SITA in a claim for unfair and wrongful dismissal and disability discrimination victimisation. Caroline Yarrow was promoted to the partnership in June 2012.
Within Agriculture and estates
The 'excellent' team at Bircham Dyson Bell is noted for its 'sound professional advice and attention to detail'. It provides advice on the agricultural aspects of estate purchases and on development options, as well as handling contentious agricultural property matters. Department head Christopher Findley is currently acting for the MoD in the High Court in a long-running dispute over rent with the tenant of a farm on the Salisbury Plain Training Estate. Findley gives 'top-notch advice', and rural property specialist Henry Cecil has 'an excellent bedside manner'.
Within Art and cultural property
Clients of Bircham Dyson Bell's 'very strong' team include trustees, and individuals owning assets subject to historic conditional exemptions from estate duty and inheritance tax. James Johnston and Simon Weil are 'noted for their client handling and grasp of this field', and Hugo Smith is 'wonderful to work with'.
Within Charities and not-for-profit
Penny Chapman's team at Bircham Dyson Bell is recommended 'without hesitation', and undertakes a breadth of work across fundraising, social enterprise, Big Society, and governance. The firm recently advised Victim, the charitable arm of Damien Hirst's artistic enterprise, in relation to tax-efficient structures for the loan of a sculpture toNorth Devon County Council. It also advised members of the Plymouth Brethren Christian Church in relation to evidence submitted to the Public Administration Select Committee in its inquiry into charity regulation. Jonathan Brinsden 'takes a genuine interest in the client's organisation'.
Within Contentious trusts and probate
The 'bright, affable' Nicholas Holland heads a 'strong' team at Bircham Dyson Bell. The firm has a significant presence in the Channel Islands, Canada and the Cayman Islands, and has niches in commercial trust disputes and quasi-criminal trust matters, particularly in respect of allegations that the trust is connected with bribing foreign officials. Simon Weil, John Darnton and Helen Ratcliffe are all highly recommended.
Within Court of Protection
Bircham Dyson Bell is 'pragmatic in its approach to clients with assets outside the jurisdiction'. James Johnston and Judith Millar are valued for 'their proactiveness and ability to foresee problems'.
Within Family
Siân Jones heads the 'top-class' team at Bircham Dyson Bell, which draws on the firm's strength across the board in private client. Its work is often international, with its caseload in 2012 including notable instructions involving Sweden, the US and France. Jones is 'an excellent person to have on your side'.
Within Personal tax, trusts and probate
Bircham Dyson Bell is 'one of the top London firms, and has developed its non-contentious and contentious practices in a holistic way'. The team is particularly valued for its experience in multi-jurisdictional succession issues, and also for expertise in complex Foreign Account Tax Compliance Act issues. Helen Ratcliffe has 'sound UKtax/trust knowledge'; James Johnston 'approaches matters with insight'; Simon Weil has a superb reputation; and Hugo Smith is 'very strong at the black-letter law'. Stephen Lewin, Alastair Collett and Elizabeth Neale are also noteworthy practitioners.
Within Infrastructure
Planning specialist Bircham Dyson Bell is advising National Grid International on the Nemo Link UK-to-Belgium interconnector; and Transport for London on its River Crossings project, including the Silvertown Tunnel.
Within Water
Bircham Dyson Bell's clients include several utilities and the Environment Agency, which the firm has been assisting in relation to projects including the Ipswich Barrier Scheme. The firm has also been advising Sutton and East Surrey Water on its response to Ofwat's licence change proposals. Nicholas Brown heads the team.
Within Administrative and public law
Bircham Dyson Bell continued to act for the National Audit Office on a range of matters, including advising on the potential impact of the Local Audit Bill. Other clients include the Health and Care Professions Council, the Legal Services Board, and the Environment Agency. Nicholas Evans and David Mundy are recommended.
Within Education: institutions
Bircham Dyson Bell's 'professional and reliable' team attracted the Association of Employment and Learning Providers and the FE Guild as new clients in 2012.
Within Education: schools
Bircham Dyson Bell's team is noted for its 'range of expertise', and advises clients including Westminster School and Vernon Educational Trust. Department head Paul Voller led advice to Box Hill School Trust regarding the overhaul and modernisation of the school's constitution.
Within Healthcare
Bircham Dyson Bell advised The Doctors Laboratory on its successful tender to supply pathology services to North West London Hospitals NHS Trust and Harrow and Brent PCTs.
Within Local government
Bircham Dyson Bell has 'impressive knowledge of local government law', and provides 'excellent service'. Its expertise includes advising local authorities on infrastructure projects; in 2012 the practice advised TfL on the £50m Emirates Air Line cable car project, the UK's first urban cable car system.
Within Parliamentary
Bircham Dyson Bell's 'expert' team has been advising on various major infrastructure projects, including the High Speed Two rail link, the North Doncaster Chord, and Transport for London's Northern Line extension. It is also acting for National Grid to obtain consent for a number of large-scale development projects. Nicholas Brown and Jonathan Bracken are recommended.
Within Public affairs
Bircham Dyson Bell acted for Asda in relation to a number of new store builds and extensions. It also advised Merseytravel on communication activities and policy issues. Jonathan Bracken heads the team.
Within Commercial property
Andrew Smith's team at Bircham Dyson Bell has 'great knowledge and experience', and is 'robust with advice and proactive'. Jonathan Fewster is 'professional and very organised', David Darvill is 'always thorough', and associate Sarah Godfrey is 'diligent and careful'. The team's strengths lie in major infrastructure projects, particularly transport, energy and utilities.
Within Environment
Bircham Dyson Bell is known for its leading practice in significant infrastructure projects, particularly on the waste, contamination and regulatory side. The firm also has a longstanding relationship with the Environment Agency, and advised on the establishment of the new Natural Resources Wales regulatory body. Paul Thompson leads on water law matters.
Within Planning
Bircham Dyson Bell's planning practice is 'extremely helpful', 'responsive to changing needs' and has a 'can-do, solution-based approach'. It is advising National Grid on obtaining development consent as part of the Hinkley Point seabank connection grid project. It also advised TfL on its proposals to extend the Northern line of the LondonUnderground to serve Battersea.
Within Property litigation
The 'energetic' Simon Painter runs Bircham Dyson Bell's 'value-for-money' practice, which is recommended for leasehold enfranchisement matters, mid-value commercial and high-end residential disputes. Clients include Network Rail Infrastructure and several housing associations.
Within Rail, tier 6
The 'impressive' team at Bircham Dyson Bell is 'always accessible' and gives 'appropriate, clear and well-thought-out advice'. It continues to advise HS2 on a range of matters relating to the project, and was instructed by Merseytravel regarding the procurement of new trains for the Merseyrail network. Team head Nick Brown is 'brilliant'.