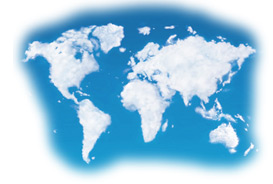 News
The civil-law risks of internal rules of conduct
February 1, 2016
Maarten Mussche, Höcker Advocaten, Netherlands
For years now, compliance has been about more than just abiding by the applicable laws and regulations. Many companies have established internal rules of conduct as well. Such rules, though, may have unanticipated legal consequences in inquiry and liability proceedings.
The legal relevance of internal rules of conduct is primarily seen in employment matters. If an employee violates the internal guidelines, this may provide cause to terminate the employment contract or summarily dismiss the employee. Violation of internal rules may also have effects in inquiry or liability proceedings, however.
The relevance of internal rules in inquiry proceedings recently became apparent again. In its Meavita decision in early November 2015, the Enterprise Division of the Amsterdam Court of Appeal found that the management board had violated the internal decision-making rules. The Enterprise Division took the supervisory board members to task for not confronting the managing directors about this violation, and, partly because of this failure to act, the Enterprise Division held that there had been mismanagement. If internal company rules are not adhered to properly, they can thus come back to haunt the company.
Internal rules may play a role, too, in liability actions against managing directors. A specific regime has already been developed in the case law with regard to the violation of rules laid down by the law or articles of association. If a managing director violates such a rule intended to protect the company, the managing director will, the Dutch Supreme Court stated in Berghuizer Papierfabriek, in principle be liable. This will not necessarily be so for internal rules of conduct which have not been set forth in the articles of association. Nonetheless, if an internal rule is violated, this will be a significant factor in the court's judgment about the appropriateness of management's conduct.
Businesses sometimes opt to make their internal rules of conduct public; in the banking world in particular, the publication of internal codes of conduct or codes of ethics is customary. Making internal rules public can create expectations for external parties. In certain circumstances, they may be able to rely on those expectations in court. The violation of published internal rules of conduct may, for instance, partially form the basis for a wrongful act claim. To name one example, a bank's published internal standards of conduct may colour the substance of its special duty of care towards its clients.
As the interest in compliance has grown, so has the number of internal rules and guidelines. The civil law implications of this will become clear in the coming years. Until then, the potential ancillary effects should be borne in mind when internal rules of conduct are drawn up and published. Internal rules should therefore be realistic: If it is obvious beforehand that an intended rule will not be complied with properly, this rule should not be formulated at all. After all, no company benefits from overambitious internal rules which create expectations that the company cannot live up to.