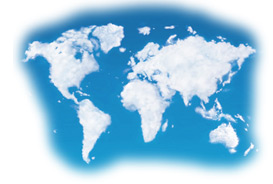 News
Stearns Weaver Miller Shareholder Robert S. Turk To Speak At South Florida Hospitality Human Resources Association Seminar
July 3, 2014
MIAMI —  Stearns Weaver Miller Weissler Alhadeff & Sitterson, P.A. Labor & Employment Co-Chair Robert S. Turk will present at the South Florida Hospitality Human Resources Association's upcoming meeting on July 16, 2014.
Bob's legal update will discuss the following topics:
Refresher on service charges versus tips;
The status of LGBT discrimination;
Changes to the FMLA based on same-sex marriage;
Hotels as U.S. government contractors and how this might affect your pay rates;
Possible coming changes to wage and hour exemptions;
Handbook policies that need immediate review; and
Why you should care about the Supreme Court recently revoking over 700 NLRB cases.
For further details or to register, please visit the HHRA's website.
Bob practices in the areas of employment litigation, wage and hour representation, supervisory training, employment audits, equal employment opportunity claims, affirmative action, union avoidance, wrongful discharge, employment and union contracts, trade secrets contracts, non-competition agreements, employment policies, drug-free workplace policies and representation of unionized employers in collective bargaining.
He is Board Certified by The Florida Bar in labor and employment law and is the Chair of The Florida Bar's Labor and Employment Law Section. Bob is frequently listed in publications such as Chambers USA and was named "Miami Litigation, Labor and Employment Lawyer of the Year" in 2014 and 2012 by The Best Lawyers in America.
Bob is also a regular contributor to Belabor the Point, a blog dedicated to the latest developments in labor and employment law.
About Stearns Weaver Miller
From its offices in Miami, Fort Lauderdale, Tampa and Tallahassee, Florida, Stearns Weaver Miller provides a full range of legal services to its business and government agency clients.  The firm's lawyers focus on Business Restructuring, Corporate & Securities, Labor & Employment, Litigation, Municipal Law & Land Development, Real Estate and Tax. For more information, please visit stearnsweaver.com.
 ###