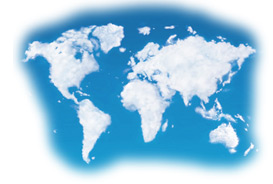 News
Stearns Weaver Miller Receives Top Rankings in Benchmark Litigation 2015
December 5, 2014
Six Litigators Recognized as Florida Litigation Stars; Eugene Stearns Named Among Top 100 Trial Lawyers in America
MIAMI — December 5, 2014 — Stearns Weaver Miller Weissler Alhadeff & Sitterson, P.A. announced that the 2015 edition of Benchmark Litigation recognized the firm as "Highly Recommended" in Florida, the publication's highest ranking.
Additionally, six Stearns Weaver Miller Litigation shareholders were recognized as "Florida Litigation Stars," including Department Chair Eugene Stearns who was also named among Benchmark Litigation's Top 100 Trial Lawyers in America.
The following Stearns Weaver Miller Litigation shareholders were named among Benchmark Litigation's 2015 Florida Litigation Stars:
Benchmark Litigation's annual rankings and editorials are based on extensive interviews with preeminent private practice lawyers and in-house counsel who are asked to identify leading litigators and firms. Following are excerpts from Benchmark Litigation 2015:
"Eugene Stearns has been lauded locally and nationally as 'a legend' for his litigation work… Mark Solov is tipped by peers, as is civil litigator Alan Fein, who has developed one of the state's premier sports law practices… Praise is also strong for Jay Shapiro… David Pollack is identified by peers as 'the most prominent lawyer in the country defending other lawyers against malpractice claims. He's a lawyer's lawyer.'"
###
About Stearns Weaver Miller
From its offices in Miami, Fort Lauderdale, Tampa and Tallahassee, Florida, Stearns Weaver Miller provides a full range of legal services to its business and government agency clients.  The firm's lawyers focus on Business Restructuring, Corporate & Securities, Labor & Employment, Litigation, Land Development & Zoning, Real Estate and Tax. For more information, please visit stearnsweaver.com.