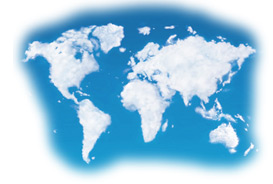 News
Stearns Weaver Miller Real Estate Shareholder Claire Bailey Carraway Rejoins Firm
April 27, 2015
TAMPA, FL — Stearns Weaver Miller Weissler Alhadeff & Sitterson, P.A. is pleased to announce that Real Estate and Land Development & Zoning attorney Claire Bailey Carraway has rejoined the firm as a Shareholder in the Tampa office.
Claire returns to Stearns Weaver Miller following a longtime position as Assistant General Counsel/Senior Vice President at Bank of America. In this role she gained extensive experience in commercial real estate matters involving leasing, acquisitions, dispositions, financing, development, land use, zoning and environmental issues, title and survey matters, and property and construction management.
"The timing could not have been more perfect for my return to Stearns Weaver Miller," said Claire. "The firm has grown a lot since I began my career here, but at its core, the firm remains committed to the same principles of excellence and top client service that have always defined it."
"We are excited to welcome Claire back to our Tampa office," said Managing Director Rick Schatz. "Her homecoming marks an important step in the ongoing growth of our Real Estate team in Tampa."
Claire earned her J.D., summa cum laude, from Stetson University College of Law. View Claire's full bio here.
Contact Claire Bailey Carraway
Email: ccarraway@stearnsweaver.com
Tel: 813-222-5018
Contact Rick Schatz
Email: rschatz@stearnsweaver.com
Tel: 305-789-3570