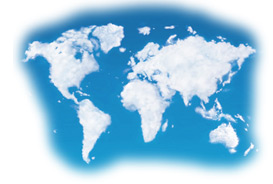 News
Stearns Weaver Miller Acquires Premier Land Development, Environmental & Government Affairs Duo
September 18, 2014
Attorney Reggie L. Bouthillier and Land Planner Kenneth B. Metcalf Join Tallahassee Office
TALLAHASSEE, FL — September 17, 2014 — Stearns Weaver Miller Weissler Alhadeff & Sitterson, P.A. has expanded its multidisciplinary Land Development, Environmental & Government Affairs team with the addition of two senior members to the firm's Tallahassee office. Shareholder Reggie L. Bouthillier and Director of Planning Kenneth B. Metcalf each bring over 20 years of experience serving private and public sector clients throughout Florida.
"We are thrilled to welcome these two top-notch additions to our team," said Managing Director Rick Schatz. "Reggie and Ken bring a wealth experience from across the state, enhancing our ability to assist clients with their land planning, environmental and growth management needs from the Panhandle to the Keys."
Reggie advocates clients' interests in the areas of land use, growth management, environmental, land development, governmental affairs, real estate and administrative law. He represents clients before federal, state and local government in a broad-range of matters involving transactions, entitlements, permitting, licensing, compliance, policy and rule-making, legislative and litigation matters. Reggie joins the firm after 22 years at Greenberg Traurig where he Chaired the Tallahassee Environmental and Land Development Department. An active member of several professional and community organizations, Reggie serves on the Boards of the Tallahassee Area Chamber of Commerce, the Capital Area Urban Land Institute and Florida State University's Center for Real Estate Education & Research. He has been frequently recognized by publications including Chambers USA, The Best Lawyers in America, The Legal 500 United States, Florida Super Lawyers and is AV rated by Martindale-Hubbell. View Reggie's full bio.
Ken is an AICP Certified Planner who navigates his clients through Florida's complex growth management and permitting arena, providing innovative solutions and planning strategies across a broad range of planning issues. His experience includes 16 years with the Florida Department of Community Affairs where he served as a regional administrator and ten years at Greenberg Traurig as Planning Director. Ken has served as an expert witness in over 40 administrative and circuit court proceedings on a variety of planning subjects. He also periodically serves as an adjunct instructor at Florida State University's Department of Urban and Regional Planning. View Ken's full bio.
The arrival of Reggie and Ken at Stearns Weaver Miller follows the firm's addition earlier this year of Litigation shareholders Glenn Burhans, Jr. and Bridget Smitha. "We are growing our presence and capabilities in the Tallahassee market," said Schatz. "The recent additions of these accomplished attorneys are part of our ongoing expansion."
About Stearns Weaver Miller
Stearns Weaver Miller is a full-service law firm with more than 110 attorneys serving clients throughout Florida and nationwide. With offices in Miami, Fort Lauderdale, Tampa and Tallahassee, the firm serves business clients and government agencies with a focus on Business Restructuring, Corporate & Securities, Labor & Employment, Litigation, Land Development & Zoning, Real Estate and Tax. For more information, please visit stearnsweaver.com.
Contact Information
Reggie L. Bouthillier, Shareholder
Email: rbouthillier@stearnsweaver.com
Tel: 850-329-4844
Kenneth B. Metcalf, Director of Planning
Email: kmetcalf@stearnsweaver.com
Tel: 850-329-4848
Rick Schatz, Managing Director
Email: rschatz@stearnsweaver.com
Tel: 305-789-3570
Contact Glenn Burhans, Jr., Shareholder
Email: gburhans@stearnsweaver.com
Tel: 850-329-4850
Contact Bridget Smitha, Shareholder
Email: bsmitha@stearnsweaver.com
Tel: 850-329-4852