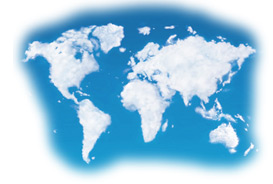 News
Staci Jennifer Riordan Named Executive Director of Loyola Law School's Fashion Law Project
December 13, 2013
Staci Riordan, chair of the Fashion Law practice at Fox Rothschild LLP, has been named executive director of Loyola Law School's new Fashion Law Project.
Riordan was instrumental in developing the Project, which is the first of its kind on the West Coast. A unique academic center dedicated to advancing the practice of fashion law, the program will feature innovative curricular offerings, practical-training opportunities and topical symposia.
"The fashion law industry is burgeoning in Los Angeles – the largest fashion center in the country since 1998 – and so are its legal issues. There simply aren't enough qualified lawyers to keep up with demand," said Riordan.
"I developed The Fashion Law Project to provide attorneys with the necessary training to become well-versed in the nuances of this growing field while helping fashion executives and students with their unanswered legal questions. To be a successful fashion lawyer, it is imperative to have an understanding of the intersection between business and law in the fashion industry," she noted.
The newly developed curriculum will include a variety of courses with a focus on licensing, fashion financing, import/export rules, mergers and acquisitions and celebrity endorsements, taught by fashion law practitioners so that Loyola's students learn hands on what working in this field requires.