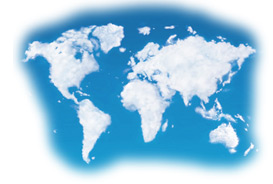 News
Sri Lanka Foundation Honors Fox Rothschild's Namal Tantula
December 2, 2014
Namal Tantula, an attorney with Fox Rothschild LLP, received the prestigious "Outstanding Performance by a Young Professional Award" during the 2014 annual Sri Lanka Foundation Award Banquet, on November, 16, 2014. This award is presented to a young professional who is exceptionally talented, excels in their field, and is dedicated to the Sri Lankan American community, and the Sri Lanka Foundation hand selected Namal as she embodies the essence of this award.
The Sri Lanka Foundation is a nonprofit organization founded in 2003. Its main focus is to educate the citizens of the world on Sri Lanka and the achievements of its people, as well as aid in the advancement of the Sri Lankan community worldwide. The Sri Lanka Foundation seeks to empower and inspire hope for improved lives and livelihoods of Sri Lankan and related communities worldwide.
Tantula is a member of the Los Angeles offices' Labor & Employment Department and focuses her practice in labor and employment matters, including advising clients and litigating in areas such as discrimination and harassment, wage and hour, wrongful termination, employment contracts and tort claims.