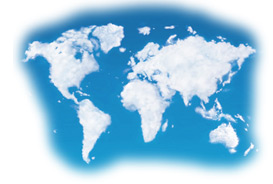 News
South Florida Water Management District Attorney Jeffrey A. Collier Joins Stearns Weaver Miller's Land Development, Zoning & Environmental Group
November 12, 2015
TALLAHASSEE, FL — November 12, 2015 — Stearns Weaver Miller announced that lead environmental attorney to the South Florida Water Management District, Jeffrey A. Collier, has joined the firm's Land Development, Zoning & Environmental group as a Shareholder in the Tallahassee office. Jeff is the most recent addition to the firm's expanding statewide team.
Jeff brings 16 years of experience serving private and public sector clients throughout Florida in the areas of environmental, land development and administrative law. He most recently served as the Environmental Practice Group Leader of the South Florida Water Management District's Office of Counsel. The SFWMD's Environmental Practice Group provides programmatic legal support and litigation counsel to some of the District's most important programs including: Environmental Resource Permitting; Water Use Permitting; Water Supply; Compliance and Enforcement; and Everglades Regulation.
"Jeff's integral role with the SFWMD, in addition to his prior experience as a Senior Attorney with the Florida Department of Environmental Protection, has equipped him with a unique perspective that complements our group's depth of experience in the areas of environmental law, land development, and litigation," said Managing Director Rick Schatz. "Jeff is able to provide clients with critical insights to the programs administered by these agencies, as well as other state and federal agencies regulating the private sector in Florida."
Jeff earned his law degree from the University of Denver College of Law and his B.A. from the University of Florida. He is an Executive Council member of The Florida Bar's Environmental and Land Use Law Section and Editor of The Florida Bar's Environmental & Land Use Law Reporter.
Recently, Stearns Weaver Miller welcomed Vin Marchetti, Jacob T. Cremer and Claire Bailey Carraway to the firm's group in Tampa. Their arrival followed the addition of Shareholders Javier E. Fernández and Maria A. Gralia to the Miami office, and Shareholder Reggie Bouthillier and Director of Planning Ken Metcalf to the Tallahassee office, all within the past year. The group has also added new capabilities in the field of GIS data management, analysis, mapping, and CAD.
Contact Jeffrey A. Collier | jcollier@stearnsweaver.com | 850-329-4891
About Our Land Development, Zoning & Environmental Group
Stearns Weaver Miller's statewide Land Development, Zoning & Environmental Group represents clients throughout Florida from the Panhandle to the Keys, navigating their interests in a complex regulatory world. The team implements strategic solutions to create value, avoid risk, and achieve clients' objectives.
Meet our Statewide Land Development, Zoning & Environmental Team