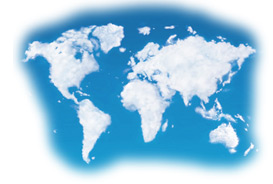 News
Small businesses and simplified auditing
January 25, 2016
Erika Marseille, financial expert, Höcker Advocaten, Netherlands
Several amendments to Title 9 of Book 2 of the Dutch Civil Code took effect on 1 November 2015. Article 2:395a introduces a new type of legal entity, specifically, the micro legal entity. Minimal requirements apply to these legal entities' annual financial statements. Several hundred thousand legal entities are expected to qualify for the micro regime.
Such legal entities need to have satisfied two of the following three criteria for two successive years:
• the value of the assets does not exceed EUR 350,000;
• the net turnover does not exceed EUR 700,000;
• on average, there are fewer than 10 employees.
The annual financial statements for a micro-legal entity do not have to include explanatory notes, and only a few items need be included in the balance sheet and profit and loss account. In addition, the micro-legal entity is exempted from the application of the Dutch Financial Statements Formats Decree.
If you did not draw up your financial statements for 2014 by 1 November 2015 and you satisfy the above criteria, this exemption can already be used. There are a number of exceptions, however, including for investment companies. The Dutch Accounting Standards Board has issued a draft statement on financial reporting for micro-legal entities.
About the author

As a business economist and registered accountant, Erika Marseille provides a wide array of services in matters involving complex numbers-related issues. For instance, her services are called on in fraud cases and insolvency proceedings, as well as in appointments of colleagues by the Enterprise Division of the Amsterdam Court of Appeal.
Erika is a recognised expert in the field of financial reporting. She co authored the textbook 'Accounting Law in a Nutshell' ('Hoofdlijnen van het jaarrekeningenrecht') and set up a system of oversight for listed companies' financial statements at the Netherlands Authority for the Financial Markets (AFM).