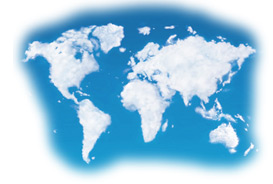 News
Sherin and Lodgen Launches Solar Energy Practice Group
July 11, 2013
Sherin and Lodgen LLP
Sherin and Lodgen LLP is proud to announce the launch of a Solar Energy Practice Group, providing our clients with an experienced team of attorneys equipped to handle the growing and multifaceted solar marketplace. Our attorneys represent clients in all aspects of solar deals, including negotiating solar lease agreements, structuring construction and permanent financing arrangements, and assisting with the complex regulatory issues and incentive programs unique to solar projects.
"The solar industry is constantly evolving and includes a complex set of regulatory requirements and incentive programs," said Bethany Bartlett, chair of the Solar Energy Practice Group. "Our attorneys can help clients take advantage of the many incentives that accompany solar deals while ensuring these projects comply with local, state and federal regulations and are financeable."
The group has been involved in a number of solar deals in recent years including:
For more information on our Solar Energy Practice Group, please click here.