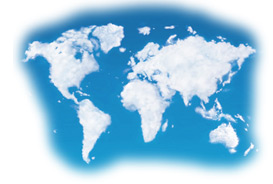 News
Sara, Miotke recognized as Wisconsin IP Stars
July 15, 2013
Michelle M. Friedman
MADISON/MILWAUKEE – Attorneys Charles Sara and Joseph Miotke of DeWitt Ross & Stevens S.C. have been named Wisconsin "IP Stars" for 2013 by Managing Intellectual Property.
IP Stars were nominated on the recommendations of their peers and clients, before Managing IP's team of researchers determined the honorees by conducting and analyzing interviews, surveys and endorsements from thousands of practitioners from around the world.
Sara, chair of the firm's Intellectual Property Practice Group in Madison, has more than 30 years of experience in intellectual property, patent, trademark, copyright and licensing prosecution, protection and litigation. Earlier in 2013, he was also recognized as a Top-Rated Lawyer in Intellectual Property by American Lawyer Media & Martindale Hubbell.
Miotke is a Milwaukee-based patent litigator and licensed patent attorney with more than 10 years of intellectual property experience in patent, trademark, copyright and trade secret matters.
The full IP Stars directory is published online and available at www.miphandbook.com.
DeWitt Ross & Stevens S.C. is one of the top ten law firms in Wisconsin and the largest Madison based law firm. It has nearly 90 attorneys practicing in Madison and Metropolitan Milwaukee in a variety of legal areas and has the experience to service clients of all scopes and sizes. The firm is known for its work in several areas, including corporate and family-owned businesses, employment, environmental, employee benefits, government relations, health care, litigation, real estate, tax, estate planning, family law, personal injury, intellectual property, patents, trademarks and copyright law.
– See more at: http://www.dewittross.com/news-education/posts/2013/05/21/sara-miotke-recognized-as-wisconsin-ip-stars#sthash.IX2EZEOO.dpuf