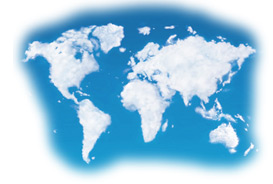 News
Sara Jane Shanahan elected to Boston Bar Association Council
August 13, 2013
Sherin and Lodgen LLP
Sara Jane Shanahan, vice chair of Sherin and Lodgen's Litigation Department and co-chair of the Business Litigation and Social Media and Digital Technology Practice Groups, has been elected to serve a 3-year term as a member of the Boston Bar Association's 2013-2014 Council.
The Boston Bar Association Council is in essence the board of directors of the BBA. There are 34 people on the Council: five officers, the immediate past-president of the BBA, the President of the Boston Bar Foundation, and 27 members at large. Council members strive to uphold the mission of the BBA: To advance the highest standards of excellence for the legal profession, to facilitate access to justice, and to serve the community at large. For the full list of council members, please click here.
Sara is an active member of the BBA and the Boston legal community. She is currently serving a two year term as co-chair of the BBA's Administration of Justice Section. Sara is a member of the Board of Directors of the Massachusetts Appleseed Center for Law and Justice, a member of the Boston Bar Foundation's Society of Fellows, and a member of the Massachusetts Advisory Council for the New England Legal Foundation.
To learn more, read Sara's bio and connect with her on LinkedIn.
Caroline Von Flatern
Marketing Manager
cmvonflatern@sherin.com
617.646.2028