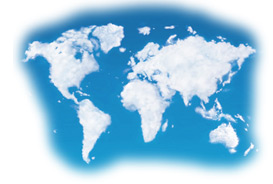 News
Quarterly figures
February 16, 2016
Erika Marseille, financial expert, Höcker Advocaten, Netherlands
The Dutch Minister of Finance, Jeroen Dijsselbloem, has said in newspapers that he wants to prohibit quarterly figures ('interim management statements'), while the Dutch Association of Stockholders (VEB), in contrast, fervently supports these. What's the deal with quarterly figures?
Until recently, the European transparency directive included an obligation for listed companies to make interim management statements generally available twice a year, in addition to the annual and semi annual reports. This obligation was implemented into Dutch law in Article 5:25e of the Financial Supervision Act. Such interim management statements may be quarterly reports, but that doesn't have to be the case. Providing information on major events and transactions and the consequences thereof for the company's financial position and giving a general description of the company's financial position and performance are sufficient. Quarterly figures were typically published, but some companies had already switched to publishing brief 'trading updates'.
The obligation in question has since been removed from the European transparency directive, and a bill has also been put forward in the Netherlands to get rid of mandatory quarterly figures. The deadline for implementation was November 2015, but the legislative process in the Netherlands went too slow to meet this deadline. At any rate, the Netherlands Authority for the Financial Markets (AFM) has announced "that it will not take enforcement action in this area, as it is foreseeable that the obligation will be repealed."
Minister Dijsselbloem caused quite a stir with his letter to the Dutch Corporate Governance Code Monitoring Committee. Discussions will soon begin on revising the Governance Code, and the Minister asked the Monitoring Committee to take a look at "the undesirable effects associated with voluntarily publishing interim management statements". If the statutory provision is eliminated, companies may still voluntarily publish interim statements, "perhaps under pressure from shareholders …. This may result in short-term interests continuing to predominate." In response, the VEB argued that quarterly figures in particular should still be published. A signal was also heard from international corners (Blackrock's Larry Fink): no, not quarterly figures, but instead, an update on the company's progress in implementing the corporate strategy.
Whether or not the AFM will take enforcement action and whether Minister Dijsselbloem is in favour of this or not, companies will still have to publish a trading update or quarterly report twice a year for the time being.