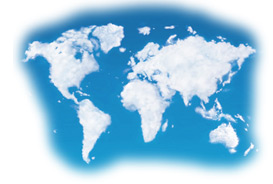 News
Nevena Simidjiyska Re-Appointed to Steering Committee of ABA's Export Controls and Economic Sanctions Committee
November 18, 2013
June 24, 2013
Nevena Simidjiyska, an experienced corporate and export control attorney resident in the Philadelphia office of Fox Rothschild LLP, was re-appointed to the Steering Committee of the American Bar Association's Export Controls and Economic Sanctions Committee.
Simidjiyska has served in the role since August 2012 and will continue in the role for 2013-2014 year. She will assist the committee with education, outreach and advocacy in the areas of United States export controls and economic sanctions and embargoes.
In her practice at Fox, Simidjiyska represents both domestic and international clients in import and export control matters. She handles issues relating to customs classification requirements; develops and updates internal compliance policies and procedures; and advises on export licensing and other export controls involving compliance under the Export Administration Act, Office of Foreign Assets Control (OFAC) regulations, the International Traffic in Arms Regulations (ITAR), the Trading with the Enemy Act (TWEA) and the International Economic Emergency Powers Act (IEEPA).
Abraham C. Reich
215.299.2090
areich@foxrothschild.com