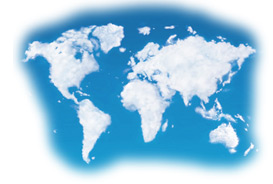 News
Lawyers want more powers to fight fraudsters
August 24, 2015
Interview with Kees van de Meent, Höcker Advocaten, Netherlands
This interview was published on www. FTM.nl. Click here for the official link to the interview with Kees van de Meent.
Dennis Mijnheer In its fight against white-collar criminals, the Dutch Public Prosecution Service finds itself side by side with forensic accountants and lawyers in pursuit of the profits of crime. Kees van de Meent, a lawyer, follows the money trail for victims of financial crimes. At the end of the trail, he makes an attachment on the money he finds. Van de Meent argues for the introduction of a third party disclosure regulation in the Netherlands, a legal action to motivate banks to hand over fraudsters' account information.
These days, fighting white-collar crime is no longer reserved to the Public Prosecution Service. Last May, for example, forensic accountant Arthur de Groot founded the Institute for Financial Crime, a public-private 'expertise centre' in The Hague. International fraud is also being fought by ICC FraudNet, an international network of lawyers that acts for victims of fraud. In its bitter struggle with white-collar crime, and while being plagued by inadequate resources, the Public Prosecution Service is receiving more and more support from commercial assault troops who wish to contribute to the war on fraud using civil law measures.
In practice, however, they bump into quite a number of hurdles such as the 'Code of Conduct for the Processing of Personal Data by Financial Institutions' – the regulations with which Dutch banks protect the privacy of their account holders. Even if the account holder in question is mala fide. Kees van de Meent, who is a specialist in the field of asset recovery and the only Dutch member of ICC FraudNet, argues for an exception to these regulations.
When do people usually come to you for recovery of assets?
'It may be that a receiver in an insolvency matter of a Brazilian bank finds that assets disappeared prior to the insolvency. If he suspects that the money disappeared to a Dutch bank account, I can be deployed. Another case is a US company that bought a ship in China. Emails were sent to and fro about this deal, but at some point, the correspondence was hacked. The client thought he was still emailing the Chinese contact, but it turned out that he had been emailing the hackers for months on end. For the last payment, a Dutch bank account number was given and a substantial amount of money was transferred to that account. I was asked to secure the final payment that did not make it to the Chinese supplier.'
This sounds like a typical case of fraud; why is such a matter not handed over to the police?
'Some cases are handed over to the police, but in these cases the civil-law route is usually the fastest way to achieve results. It's faster than pressing charges, making sure that someone in the Public Prosecution Service takes action and the assets are attached under criminal law. I have to be able to act fast for the aggrieved parties, because if I can't act within one or two days, the money will have already left the Netherlands and action will have to be taken in another jurisdiction. These routes – the civil-law route and the criminal-law route – do cross over at times, however. In reality, there is often some form of collaborate with the Public Prosecution Service, which is something I definitely applaud.'
Which civil-law actions can you take?
'Eighty to ninety per cent of my job is about gaining access to information, because I cannot take actions, such as levying attachments, until I know exactly what has happened. As a rule, we start off by engaging specialist investigators. They are able to gain fast access to all kinds of public sources. If the public domain doesn't provide enough information, we try to initiate discovery proceedings under civil law to gather more information.'
Asking the banks for account holders' information?
'If I file a request for information from a Dutch bank I will receive a letter saying: we understand that you wish to acquire information about one of our clients, but we cannot issue that information because of our contractual relationship with the account holder and due to privacy regulations. The only thing left for us to do is to initiate proceedings under section 843a of the Dutch Code of Civil Procedure (ed.). These are legal proceedings to gain access to information that belongs to, for example, a third party such as a bank. But the biggest risk entailed by these proceedings is that the person who caused the damage learns of the request, and transfers the money to a bank account in a different legal jurisdiction. Then you have to start there again from scratch.'
How often do you come up against a brick wall when you contact banks through which the money was channelled?
'Quite regularly. This makes it very difficult for us to take efficient action against fraudsters. It takes time, and time is of the essence in the initial phase of a fraud case. Plus, the fact that there is no guarantee of confidentiality means that there is a risk that criminal assets will be transferred to other jurisdictions. For this very reason, we see asset recovery lawyers in other jurisdictions trying to obtain the necessary information indirectly, for example by conducting discovery in other jurisdictions. This shouldn't be necessary, in my opinion.'
What other options do you have for obtaining information in the Netherlands?
'We sometimes send a letter to a bank in which we explain in detail what is going on, and say that we think they are facilitating a criminal purpose by allowing this fraudster to hold an account through which inadmissible and unacceptable transfers are being made. And we say that in itself, facilitating a criminal purpose may constitute tort towards our client. That this may result in damage for our client and that we will hold them liable if they continue to facilitate such payments. We also inform them that, as far as we are concerned, they are required by law to share information with us about the account holder and about payments made through the account so that we can take measures against that. And lastly, we tell them that they are not allowed to share the contents of the letter with their account holder, because that could cause even more damage. Sometimes a bank employee says that he has very little room to work with us, but he'll see what he can do. Banks obviously do not want to be involved in facilitating financial crime.'
And does this legal power play result in exchanging secret envelopes in car parks?
'No, if we do get information, we want to be able to use it. And not just in the Netherlands, but if necessary, in proceedings in other jurisdictions.'
How willing is the Dutch financial sector to provide information compared to banks in other countries?
'It's easier in the United Kingdom and other common law jurisdictions such as Hong Kong, Australia and tax havens like Belize, the Cayman Islands, the British Virgin Islands and St Kitts & Nevis, because they have third party disclosure procedures, a legal process for obtaining information from a bank or a trust office. A lawyer files an application with the court stating in detail what is happening and why it's important to obtain information on a confidential basis, say from a bank that may be unintentionally involved in financial crimes committed by an account holder – for example, a person who passes funds obtained through financial fraud through the account he holds with the bank. In such a case, I want to have certain information for the injured party such as KYC [know your customer, the obligatory client file banks must keep to verify their customers' identity, ed.] and bank statements for that account holder over a certain period.
Then the court can issue a third party disclosure order by which a bank is obliged to furnish the requested information on this client. Furthermore, the bank may not inform the account holder of the fact that it has furnished this information. There are heavy sanctions for this, such as contempt of court and seizure of assets if they do in fact share the information. This is how you get information in a common law jurisdiction. Not just data on payments that have gone through a bank account, but also information on shareholders and copies of passports of natural persons behind legal entities. In such cases, common law jurisdictions ascribe greater weight to the interests of the party injured by financial crime than to the interests of the fraudster. It would be a good thing if a similar third party disclosure procedure were introduced in the Netherlands.'
The Dutch Data Protection Agency is likely to take a different view.
'I'm not so sure of that. Obviously, there will have to be a clearly defined dividing line of when the interests of the injured party and when the interests of a client of a bank or trust office take precedence. Luckily, we don't need to reinvent the wheel. They already did that in the UK. And we should definitely make use of their experiences with it and the case law they have developed.'
Where,  in your opinion, should the dividing line be? For amounts over 100 thousand euro? For criminal acts such as fraud, deception, or just for an unpaid invoice?
'It should be an exception to the rule. In the context of financial crime. Not simply for an outstanding invoice. In common law jurisdictions this has been worked out in detail in case law, which is why I suggest that we don't try to reinvent the wheel, but start from the experience gained in common law jurisdictions. The first important case in this context was a UK case in 1973, the Norwich Pharmacal case. There it was explicitly ruled that it was not the interests of the fraudster, the party that caused the damage, that should take precedence, but the interests of the injured party.'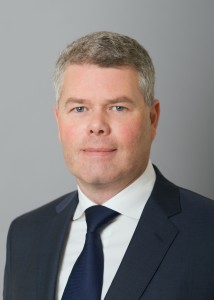 But isn't that the world turned upside down? Because there is only a suspicion of fraud, not yet an actual judicial opinion.
'It's possible in the Netherlands, before issuing legal proceedings, to have pre-judgment attachment levied on assets of the other party. A lawyer does this by filing an application explaining that his client has a claim against another party and that to safeguard its claim, his client wants to attach a bank account held by the other party, for example. In the Netherlands, such an application can be filed on a confidential basis. But the other side of the story is that if the attachment is levied for a claim that turns out not to exist, it may be unlawful, and then the attaching party is obliged to reimburse the damage thus caused. A similar regulation could apply to a third party disclosure procedure in the Netherlands.'