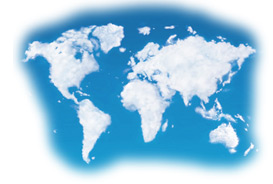 News
Kightlinger & Gray, LLP Opens Louisville Office to Better Serve Clients Throughout Kentucky
December 19, 2013
Taryn Elliott

Louisville, KY – Kightlinger & Gray, LLP is pleased to announce the opening of its fifth office, located in Louisville, Kentucky. Having served the legal needs of clients in Kentucky for nearly 25 years, the firm furthers its commitment to clients based in Kentucky, as well as clients outside of Kentucky whose legal needs benefit from having experienced counsel located in the state, with the opening of this office. Clients can still draw on the experience of any of the firm's more than 50 attorneys and can expect the same dedication to high quality legal services provided in an efficient and effective manner. Our new office is located in the MET Building at 312 South Fourth Street, just a short distance from the Jefferson County courthouse. The firm also has offices in Indianapolis, Evansville, Merrillville, and New Albany, Indiana.
Established in 1946, the founders of Kightlinger & Gray, LLP placed a strong emphasis on litigation skills, believing that a litigation background would better enable the firm's attorneys to advise clients on how to avoid the costs and uncertainties of lawsuits when possible and how to minimize the expense and risk when litigation cannot be avoided. The firm continues to follow this model today providing proactive and preventive counseling to clients to avoid disputes and offering efficient and effective solutions when litigation does arise.
Additional information about the law firm of Kightlinger & Gray, LLP may be found online at http://www.k-glaw.com.
Taryn Elliott
telliott@k-glaw.com