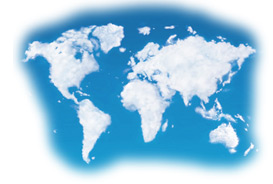 News
Kenneth Kecskes and Mark Levinson Named "Angelenos to Know in Real Estate Law" by the Los Angeles Business Journal
November 18, 2013
July 29, 2013
Kenneth Kecskes and Mark Levinson, partners at Fox Rothschild LLP, have been named by the Los Angeles Business Journal as "Angelenos to Know in Real Estate Law" in its recent "Who's Who in LA Law" supplement.
The publication compiles this annual list of top attorneys in real estate law who provide legal services in the Los Angeles area. Forty top attorneys in real estate law in the Los Angeles area are profiled in a special supplement that features information about their practices and relevant successes.
Kecskes focuses his practice on real estate, land development and equity investment transactions. He counsels clients on acquisition, disposition, construction, entitlement, leasing, joint venture, entity formation and financing matters. Kecskes also guides clients through the California Environmental Quality Act (CEQA) process and negotiates development agreements.
Kecskes has worked on projects involving tens of thousands of residential units and millions of square feet of commercial space. He has assisted the developers of mixed-use planned communities along the full life cycle of their development, from initial acquisition, land use entitlement, and construction to the sale of lands to merchant home builders and retail and commercial developers. Kecskes is also a member of the Urban Land Institute's national products council, the Community Development Council.
The scope of Levinson's real estate practice is broad.  He represents financial institutions, investment banks, real estate investment opportunity funds, governmental bodies, syndicators, developers and owners in a range of asset classes including retail, office, warehouse distribution facilities, multifamily and residential developments. Additionally, Levinson serves as co-chair of the firm's Financial Services Industry practice group.
Abraham C. Reich
215.299.2090
areich@foxrothschild.com