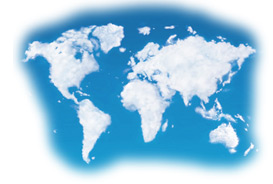 News
Justice Long to Receive the American Civil Liberties Union of New Jersey's Roger N. Baldwin Award
March 26, 2014
Virginia Long, former New Jersey Supreme Court Justice and counsel in the Princeton office of Fox Rothschild LLP, will be receiving the American Civil Liberties Union (ACLU) of New Jersey's highest honor, the Roger N. Baldwin Award, on March 25 at the Lights of Liberty Awards Dinner.
This prestigious award was established in 1989 in honor of the ACLUs principal organizer. The medal is presented biannually to recognize either a distinguished lifetime of contributions or an exceptional particular contribution to civil liberties in the United States. Perhaps second only to the Presidential Medal of Freedom, the Medal of Liberty is one of the highest honors in the country for people dedicated to defending the Constitution and Bill of Rights.
Justice Long will be honored for her outstanding work strengthening and protecting civil rights and civil liberties in New Jersey.
Justice Long also devotes much of her time to public service issues. She is a member of the Advisory Committee on Judicial Conduct; the New Jersey Law Revision Commission and serves on the Board of Legal Services of New Jersey and Centurion Ministries, a Princeton-based organization dedicated to finding justice for wrongly imprisoned and factually innocent individuals.
A member of the New Jersey bar for more than 40 years, Justice Long has had a varied legal career. In addition to her role as NJ Supreme Court Justice, she previously served as Deputy Attorney General for the state of New Jersey, as Director of the New Jersey Division of Consumer Affairs and as Commissioner of the former New Jersey Department of Banking.
Justice Long received her B.A. from Dunbarton College of the Holy Cross in 1963 and her J.D. from Rutgers Law School in 1966.