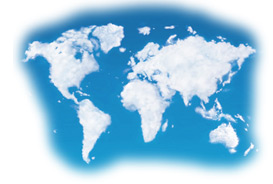 News
International recognition for Höcker's litigation team and for Yvette Borrius and Jacqueline Seignette
May 2, 2016
Jacqueline Seignette & Yvette Borrius, Höcker Advocaten, Netherlands
"Höcker is very nice to work with, easy to communicate with, and the lawyers catch up with the major issues quickly and can get straight to the point." That's what the latest edition of Chambers Europe had to say about our services.
One of the Chambers Europe references was also very impressed by our litigation team's expertise:
"I appreciate the team's expertise. The lawyers are also very good at calming people down, taking the emotional pressure off the people involved in court cases."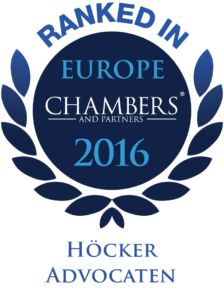 Chambers had high praise, too, for Yvette Borrius, the head of our litigation team:
"Yvette Borrius focuses on professional liability litigation in the commercial and corporate areas. She also assists with mismanagement cases and fraud litigation. Sources state: 'She is a first-class lawyer, especially in the field of governance and directors' liability; a well prepared and experienced attorney'."
Jacqueline Seignette likewise had her outstanding international reputation confirmed with this terrific quote about her intellectual property practice:
"Jacqueline Seignette of Höcker Advocaten focuses primarily on copyright issues, with particular strength in the IT, media and entertainment sectors. Clients describe her as 'an excellent lawyer; her speed and legal analysis are very good, and she's a friendly person'."
You can find more information here on how Chambers Europe rated us.