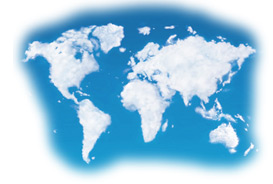 News
Insolvent – or not?
March 23, 2015
Nienke Bobbert
It is a scenario that businesses would prefer to avoid: filing a winding-up petition against a debtor. But if it has to be done and that debtor is a general partnership (vennootschap onder firma) ("Vof"), then new rules now apply.
Since 1927 it has been established case-law that if a Vof becomes insolvent, the partners in that Vof go bankrupt too. Recently, however, the Dutch Supreme Court reversed this position. In a judgement of 6 February 2015 it ruled that if a Vof becomes insolvent, the partners do not automatically go bankrupt. The ruling was prompted chiefly by the changes that have occurred in Dutch and European legislation since 1927. A particular development in this regard was the introduction of the Dutch Debt Management (Natural Persons) Act (Wet schuldsanering natuurlijke personen) on 1 December 1998.
Firstly a few words about Vofs. A somewhat exceptional form of company, a Vof is a partnership aimed at carrying on a business under a common name. Unlike, for example, a private limited liability company (besloten vennootschap ("BV"), a Vof does not have a legal personality, although it can participate in legal transactions independently. Its capital is separate, which means that the Vof's creditors have priority in seeking recovery from it. In addition, they can claim payment from the individual partners, as these are jointly and severally liable for the Vof's obligations.
It therefore seems logical that a Vof only becomes insolvent if the partners themselves have nothing more to offer. In future, however, a District Court will have to explicitly decide that the individual partners are unable to make payment before they can be declared bankrupt. This means that, from now on, a creditor who files a winding-up petition against a Vof that fails to pay its bills will also have to file for the bankruptcy of the partners themselves. Merely stating the names and addresses of those partners will not be sufficient.
This development does justice to the position of a partner in an ill-fated Vof, as his or her situation will be judged on its own merits. According to the Supreme Court, it is conceivable that a partner has a defence against the creditor's claim which the Vof does not have itself. Theoretically this could mean that, whilst the Vof is in a "bankruptcy situation", the partner is not. In my view this will probably not occur very often in practice.
What will, however, happen frequently is that a partner, faced with a winding-up petition, will request that the Debt Management (Natural Persons) Act be applied. This debt management regime is much more favourable to debtors than bankruptcy but it is at odds with automatic bankruptcy for partners of an insolvent Vof. Until now the District Courts have dealt with this dilemma in different ways, occasionally staying a final decision on the winding-up petition against a Vof following a request for debt management, which can take months. In other cases debt management requests have been dismissed because they were seen as an abuse of the law, as debt management requests (preferably incomplete) have sometimes been filed at the last minute as a delaying tactic.
This was also the case in the matter before the Supreme Court. With its new stance that a Vof's insolvency does not automatically entail the bankruptcy of the partners, the Supreme Court has now made it unnecessary for them to resort to an abuse of the law. By separating a Vof's insolvency from the bankruptcy of its partners, it will now be possible to decide on Vof insolvencies with a minimum of delay.
About the author
Nienke Bobbert is a partner at Höcker Advocaten and works in the company law and insolvency law division. Her litigation and advisory practice covers the areas of insolvency law, liability and contract law with a strong focus on dispute settlement. Nienke also has experience with arbitration proceedings and acts as mediator. She is frequently appointed as trustee in bankruptcy proceedings by the Court of Amsterdam.