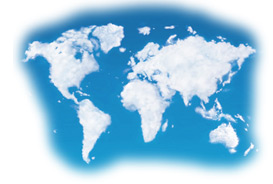 News

Harter Secrest & Emery LLP Opens New Law Office in Corning
March 14, 2014
Anne Wells, Director of Marketing
The law firm of Harter Secrest & Emery LLP has opened a new office in Corning, N.Y., expanding their footprint into the Southern Tier. Located at 8 Denison Parkway East in Corning, the office is led by Marc Romanowski, a partner at HSE and leader of the Energy Practice Group.
"Corning is an exciting growth market and we want to be a part of it," said Michael McEvoy, managing partner of HSE. "This will enhance the strong foundation we have established in Upstate New York and enable us to better serve our clients in the Southern Tier,"
"We're excited to meets the needs of the region, providing legal services locally for which clients previously had to look outside the area," said Romanowski. "The economic growth in the region is a perfect fit for our expertise in the energy and high-tech industries, along with our extensive environmental, land use and zoning experience."
HSE is a leading law firm in Western New York, earning the most "Best Law Firms" Top Tier rankings in Buffalo, Rochester and the surrounding area for four years in a row. Additionally, the firm is nationally ranked by U.S. Newsand Best Lawyers® for Corporate Law, Land Use and Zoning Law and Professional Malpractice Law.
HSE has offices in Rochester, Buffalo, Albany, and Corning. To contact the Corning office, call 607-936-1042 or please visit www.hselaw.com for additional information.
Harter Secrest & Emery LLP
The firm with the most US News/Best Lawyers Top Tier rankings in Western New York, Harter Secrest & Emery provides business and specialty legal services to clients ranging from individuals and family-owned businesses to Fortune 100 companies and major regional institutions. With offices in Rochester, Buffalo, Albany, and Corning, New York, the firm comprises more than130 attorneys and a total staff of 260.