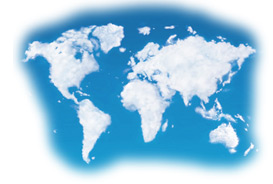 News
Harter Secrest & Emery Elects F. Paul Greene to Partnership
January 3, 2014
The law firm of Harter Secrest & Emery LLP is pleased to announce that F. Paul Greene has been elected a partner of the firm.
Mr. Greene's practice focuses on complex civil and patent-related litigation before the state and federal courts in New York, as well as federal courts across the nation, and includes arbitration and mediation proceedings in a variety of venues.  His clients come from a number of industries, including health care providers, engineering and design professionals, construction contractors, electrical equipment manufacturers, financial services companies, and printing/packaging companies.
"Paul has been a great addition to our firm since he joined us as an associate in 2009 from his prior firm in New York City, where he specialized in complex commercial litigation," said Peter H. Abdella, HSE Litigation practice group leader. "In his time with HSE since then, he has built strong bonds with the firm's health care, design professional, and construction clients, and is helping develop and enhance our intellectual property litigation practice.  We're very happy to welcome him to the partnership."
F. Paul Greene is a magna cum laude graduate of the Fordham University School of Law, completed his doctorate in Germanic Languages and Literatures at New York University, and lives in Honeoye Falls, NY with his wife and son.
Harter Secrest & Emery LLP
Harter Secrest & Emery provides business and specialty legal services to clients ranging from individuals and family-owned businesses to Fortune 100 companies and major regional institutions. With offices in Rochester, Buffalo and Albany, New York, and in Naples, Florida, the firm comprises more than 130 attorneys and a total staff of 270.