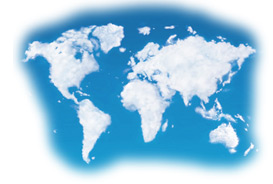 News
Gray Reed Welcomes Five Attorneys
July 30, 2014
Five attorneys have joined Gray Reed & McGraw in recent months.
Mary Axelrad joins Gray Reed's banking section in Houston. Mary regularly represents commercial lenders in complex transactions including asset based, real estate secured and lines of credit. Her expertise also includes restructuring and workouts.
Gayla Crain joins the firm's Dallas office in employment. Crain counsels and represents public and private employers, including non-profits, in a diverse range of industries from healthcare to manufacturing.
David Lisch and Michael Ellis joined Gray Reed's Houston Intellectual Property section. David has technical experience as an engineer in a variety of industries, including automotive, military, and aerospace. Michael passed the registration examination of the United States Patent Office in 2013. Michael earned his bachelors degree in Biomedical Engineering at Tulane University.
Brett Chalke is the newest addition to the firm's Houston maritime practice.  He is experienced in all aspects of energy, maritime, commercial and mass toxic tort litigation. He has experience throughout the Gulf Coast and is licensed to practice in Texas and Louisiana.