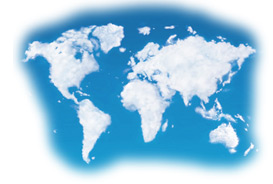 News
Fox Team Represents a Major Casino in an $800M License Agreement
November 18, 2013
October 17, 2013
Nicholas Casiello, Patrick Madamba, Jr. and Harry Jackson recently represented MGM Resorts International through the process of obtaining a license for a new proposed casino location in Prince George's County, Maryland. MGM's anticipated project, if approved, is estimated to cost in excess of $800 million.
The six-month investigation process to obtain the project license commenced in March 2013. It involved some 40 individual applicants and seven entity applicants, including Kirk Kerkorian's Tracinda Corporation and affiliates of Dubai World, a UAE sovereign wealth fund, and was conducted in several states, including Nevada, and Macau.
A decision from the Maryland Lottery and Gaming Control Commission as to which project will be green-lighted is expected by the end of the year.
Chair of the firm's Gaming Practice Group, Casiello has practiced all aspects of gaming law for more than 30 years, including licensing, acquisitions, compliance plans and investigations and financing. Named as one of the leading gaming attorneys in the world by Chambers Global, Casiello's clients include casinos, gaming equipment manufacturers and other technology providers, private equity firms and other investors.
Madamba is of counsel with the firm and has practiced gaming law for almost two decades. He has represented casinos, private equity investment banking firms, real estate developers, Internet gaming companies and gaming equipment vendors.
Jackson, an associate, focuses his practice on gaming law matters.
Abraham C. Reich
215.299.2090
areich@foxrothschild.com