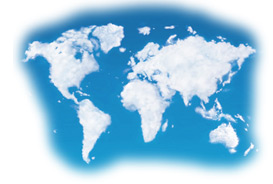 News
Fox Rothschild Works Pro Bono To Help Bring 2018 Gay Games® to Paris, France
November 18, 2013
October 10, 2013
Fox Rothschild attorneys Christopher D. Olszyk, Jr. and Mark G. McCreary recently provided pro bono assistance to help bring Gay Games X, slated for 2018, to Paris, France.
Olszyk led the Fox team in negotiating the contracts and licensing agreements with bid teams from London; Limerick, Ireland; and Paris necessary to put the event in motion.  At the Gay Games X Site Selection meeting, held on October 7, 2013, in Cleveland, Ohio, the General Assembly of the Federation of Gay Games (FGG) selected Paris as the host city for the 2018 Gay Games. That event brought approximately 100 people together to rally their support of the competition.
"It is not every day that you have the opportunity to make a meaningful contribution to worldwide social equality.  It's been an honor to support the FGG and ensure the continued success of the event," said Olszyk, an associate at Fox.
"With the 2014 games on the horizon, it is an exciting time to be involved with this organization, and I look forward to seeing the events unfold," said McCreary, a partner with the firm.
The Gay Games are an international sporting and cultural event held every four years under the founding principles of Participation, Inclusion and Personal Best™. Launched in 1982, the Games invite participation regardless of sexual orientation, race, gender, religion, nationality, ethnic origin, political beliefs, athletic or artistic ability, age, physical challenge or health status.
For more information about the Gay Games, visit www.gaygames.org.
Abraham C. Reich
215.299.2090
areich@foxrothschild.com