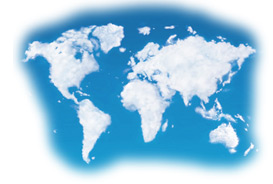 News
Fox Rothschild Successfully Closes $3B Environmental Development Deal in Queens, NY
November 18, 2013
October 10, 2013
Jesse Masyr, a partner in the New York office of Fox Rothschild LLP, and a key player in the firm's New York Zoning and Land Use Practice, successfully closed one of the largest land use and environmental development deals to date in New York.
The redevelopment will create 12,000 union construction jobs and 7,100 permanent jobs, with Minority and Women-owned Business Enterprises and local hiring goals of 25 percent.  Additionally, more than $310 million in new tax revenue will be generated during construction and more than $150 million in new annual tax revenue will be created during operation.
"Our team worked tirelessly to ensure that the environmental review process and the land use entitlement process went smoothly," said Masyr. "This was a piece of land that has been contaminated for the last 100 years, and we are proud to be a part of the redevelopment process."
The Queens Development Group said, "Today's approvals mean that the historic vision for a redeveloped Willets Point is finally going to become a reality.  Thanks to today's actions, we are going to transform a contaminated site into a new community with thousands of new jobs, affordable housing, retail, and open space."
Throughout his extensive career, Masyr has directed the land use issues of real estate projects for numerous clients from concept through to completion. His practice encompasses residential, commercial and industrial real estate development, primarily focused in the New York marketplace.
Abraham C. Reich
215.299.2090
areich@foxrothschild.com