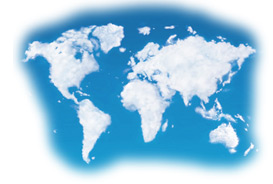 News
Fox Rothschild Secures $400M Judgment on Behalf of the Chapter 7 Trustee of Downey Financial Corp.
November 18, 2013
October 10, 2013
Michael Menkowitz, Raymond Patella, William Stassen and Jerry August, partners with Fox Rothschild LLP, recently secured a judgment awarding ownership of more than $400 million to their client, the chapter 7 trustee of Downey Financial Corp.
On November 25, 2008, Downey Financial Corp. filed for bankruptcy in the District of Delaware.  The day before, its wholly owned subsidiary, Downey Savings & Loan Association was taken over by the FDIC and sold to US Bank.  At the time, the bank failure was the third largest in 2008 during the financial crisis.  In the bankruptcy case, a chapter 7 trustee was appointed who retained Fox Rothschild as counsel.
As a result of the takeover, sale of the subsidiary, and operations, the Downey Financial consolidated tax group reported massive losses, exceeding more than $1 billion.  Those losses were then carried back to recover taxes previously paid by the consolidated tax group, resulting in refunds that totaled in excess of $400 million.  The chapter 7 trustee, on behalf of the parent Downey Financial, asserted that the parent owned any refunds pursuant to a tax sharing agreement with Downey Savings.  The FDIC, as receiver for the failed bank, Downey Savings, asserted it owned the refunds.
In securing the summary judgment victory, Fox convinced the bankruptcy court that the parent owned the refund as a matter of law under the terms of a tax sharing agreement between the parent and its subsidiary.  The bankruptcy court rejected each of the FDIC's arguments and excluded parol evidence offered by multiple factual and expert witnesses offered by the FDIC.  Finally, the bankruptcy court adopted the team's arguments and positions distinguishing two recently decided 11th Circuit opinions addressing nearly identical issues.
Menkowitz began his career at Fox and ascended the ranks to become chair of its national Financial Restructuring & Bankruptcy Department. Patella has a local and national practice in bankruptcy and related litigation matters as well as in other corporate restructurings and business finance matters. Stassen is a seasoned litigator and trial attorney with extensive experience in commercial, auditor malpractice, director and officer, trade secret, tax, real property valuation cases and complex bankruptcy litigation matters. August serves as co-chair of the firm's Taxation & Wealth Planning Practice and has been nationally recognized for his taxation experience.
Abraham C. Reich
215.299.2090
areich@foxrothschild.com